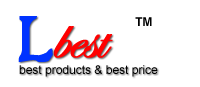 Large Image :LED Lamp AR111
LED Lamp AR111
We are professional LED Lamp AR111 supplier,we offer LED Lamp AR111 and can supply any information related to LED Lamp AR111,if you need LED Lamp AR111,pls contact us.

Descriptions of LED Lamp AR111
LED lamp AR111 Specifications:
1. Power: 7Watt
2. Voltage: 100V; 110V; 120V; 220V; 230V; 240V
3. Life span: >50.000Hrs
4. Warranty: 2years
5. Frequency: 50/60Hz

LED lamp AR111 Application:
1. Building decoration
2. Car decoration
3. Amusement park and theater lighting
4. Emergency hallway lighting
5. Shopping mall, restaurant, hotel, meeting room and advertisement lighting and decoration Directly replace the traditional LED light
Tags: LED Lamp AR111 , led lamp ar111 , dimmable ar111 led lamp , cree ar111 led lamp ,
Wholesale Top quality Iprog+ Programmer BENZ ECOM DoIP Diagnostic and Programming Tool, DSP3 Odometer Correction Tool, VAS 5054A, GM Tech2, Scania VCI3, NEXIQ 2 USB Link, SBB VAG Pro, DP5 , SBB Key Programmer, wiTech MicroPod II, vocom 88890300, Renault CAN Clip. The VAS 5054A is a universal diagnostic interface for the vehicles of the Volkswagen Group and all OBD vehicle systems from other manufacturers.
Related Items of LED Lamp AR111