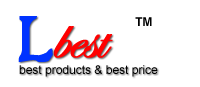 Large Image :launch x431 solo
launch x431 solo
Launch X431 solo has inherited all the advantages from its cousin X-431 Diagun,lbest offers launch x431 solo, if you are interested in launch x431 solo,pls contact us.

Descriptions of launch x431 solo
Description of Launch x431 Solo
Launch x431 Solo is a newly developed wired diagnostic computer with full color display screen by luanch.It is a highly integrated product with automotive electronic technology application and information network technology."Portable Vehicle Fault Diagnosis Technology" is an advanced vehicle diagnosis technology first created and advocated by LAUNCH and represents the highest level of vehicle diagnosis technology in the world, it leads the development trend and offers the best solutions.
Launch X431 Solo can test almost all the domestic cars and the imported ones from Asia, Europe and America with the features of high quality test, upgrading fast any where at any time and synchronized with the newestinternational models, which is more credible in quality and performance when compared with other products. It has full color touch screen, easy operation, multiple languages and wide-range use. The TF card with large capacity can store the real time diagnosis results. Besides,Launch x431 Solo has a novel design, more ergonomic book-like appearance, light structure, which make rt easy to carry.
Launch x431 solo has inherited all the advantages from its cousin x-431 Diagun,it has the powerful diagnostic capabilities abundance of diagnostic software and stable test performance, etc. Besides, the integrated design of main unit and universal-16pin standard connector makes it become humanized, light and portable.
Launch x431 Solo characters
1.Smart,beautiful,book-like,portable
2.Touch colorful screen,easy to operate
3.Support the basic diagnostic functions for the main ECUs on various vehicles
4.Unique way to read the data stream, faster data refresh
5.Integrated design of main unit and universal-16pin standard connector
6.Users can select individual software accordingly
7.Universal 16 PIN connector, combined functions of all 16 PIN connectors
8.Covering a wide range of vehicle models and fast upgrading via to keep up with the latest vehicle models
9.Perfect after-sale service system, customer can enjoy one-on-one considerate service all the life
Functions
1. Read fault code
2. Clear fault oode
3. Read data stream
4. Actuation test
5. Driving records management
6. Save screen
Specifications
1.parameter CUP: 400MHz ARM9
2.Operating system:Win CE 5.0
3.4.3 inch high-brightness, high-resolution color LCD touch screen
4.Power supply:DC12V/ DC24V
5.1G memory card
Connectors list
1. toyota--17
2. toyota--22
3. mitsubishi/hyunbai 12+16
4. nissan 14+16
5. for honda-3
6. mazda-17
7. kia-20
8. for benz-38
9. for bmw-20
10. gm/vaz-12
11. for ford 6+1
12. chrysler6
13. universal 3
14. fiat 3
15. audi 4
16. daewoo 12
17. ssangyong14
18. subaru 9
19. for benz 14
20. ssangyong20
21. diagun box connect cable
22. lighter cable
23. clipper cable
What is the difference between Launch x431 Solo and x431 diagun?
1.Launch x431 Solo does not have battary, it uses by power cable.
2.Launch x431 Solo haven't bluetooth.
3.Launch x431 adapers are for overseas cars,not including adapters for Chinese cars.
Packing list:
1.Main urnl x-431 solo host
2.Connector smart OBDII-16E
3.Test cable main cable
4.software memory card TF card
5.TF car reader
6.x-431 solo product manual


Tags: launch x431 solo wholesaler , lastest launch x431 tool solo , 2011 launch x431 solo , LAUNCH CReader VI , LAUNCH OBD2 CODE READER CREADER V , X431 Tool scanner , Launch X431 Heavy Duty , Launch Cresetter Oil Lamp Reset Tool , Launch X431 Super 16 Diagnostic Connector , Launch X431 diagun printer ,
Wholesale Top quality Iprog+ Programmer BENZ ECOM DoIP Diagnostic and Programming Tool, DSP3 Odometer Correction Tool, VAS 5054A, GM Tech2, Scania VCI3, NEXIQ 2 USB Link, SBB VAG Pro, DP5 , SBB Key Programmer, wiTech MicroPod II, vocom 88890300, Renault CAN Clip. The VAS 5054A is a universal diagnostic interface for the vehicles of the Volkswagen Group and all OBD vehicle systems from other manufacturers.
Related Items of launch x431 solo