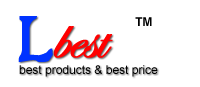 Large Image :autoboss v30 update online
autoboss v30 update online
lbest is a leading autoboss v30 supplier,professional wholesaler of autoboss v30,can supply autoboss v30 with wholesale price,if you need autoboss v30,lbest will be your best choice.

Descriptions of autoboss v30 update online
Unequalled Diagnostic Power
Introducing the Autoboss V30, a truly global diagnostic tool providing flexibility and portability in a Windows CE platform.
. OE level coverage for European,Asian,American and Chiness cars
. Covers more than 50 vehicle makes
. Access to powertrain,chassis and body systems
. Quick Test function to test most vehicle systems
. Fault codes(DTC'S),Data Stream and Service Reset
. Actuations, Adaptations, and Control Module Coding
. Supports Multi-language
. Frequent Internet based software updates
. CAN Bus with high/low speed
. One OBD II connector for all CAN Bus systems
. High resolution VGA color TFT display
. Windows CE Operating System
. Demo Mode for many OEM'S
. Data graphing
. Self-check function

First Choice for European & Asian Coverage
Flexibility & Portability
. Supports Multi-languages
. Frequent internet software updates
. Single universal connector for most vehicles,including all CAN vehicles
. Allows scan tool operation on PC(PC-Link)
. Large color touch screen

Unequalled Diagnostic Power
. Coverage for more than 50 makes
. Access to powertrain, chassis, body systems
. Actuations, adaptations, control module coding
. Quick test functions to diagnose entire vehicle
. Fault codes, data stream, service reset

Overview
1. Live data graphic display
2. Full component activation
3. Read & change ECU coding
4. Setting of adaptation values
5. CANBUS function supported
6. Internet update function
7. HYUNDAI immobilizer
8. Testing report saving function
9. VOLKSWAGON immobilizer III
10. Coding of the new control modules
11. NISSAN idle speed self learning function
12. Multi-language for international market demand
13. Hand-held independent operation, supporting PC link

Detailed Product Description:
Cover over 50 makes, more than 1,000 vehicle systems
Asian, European, USA and Chinese makes and models
Drivetrain, Chassis and Body electronics
Read both generic and manufacturer-specific diagnostic trouble codes
Live data, actual values with waveform display
Full component activation, bi-directional control and functional tests
Read & change selected ECU version and variant coding
Service Reminder Reset and Mixture adaptation
Support both high and low-speed CANBUS systems
Frequent Internet software updates
Hyundai, Toyota and Volkswagen immobilizer functions
Testing report saving function
Support Mercedes-Benz SBC and Audi/VW EPB deactivation
Nissan/ Infiniti idle air volume relearn function
Multi-language, unit conversion and user-friendly Windows CE Platform
Hand-held independent operation, supporting PC link
Optional printer module available (3100PRO)

AUTOscan V30 Vehicle Coverage
AUTOscan V30 currently supports vehicle on-board diagnostics on the following makes. Coverage may vary depending on models and systems. Functions include:

Read/Clear Diagnostic Trouble Codes (DTCs)
Retrieve Real-time Data stream
Perform Component Actuation and/or Functional Tests
Perform ECU Coding/Programming
Perform Service Functions
Perform "Quick Test" on all or common vehicle systems

For specific vehicle coverage, please select the vehicle make:
DOMESTIC
Chrysler
Ford
General Motors

EUROPEAN
Audi/Volkswagen
Benz
/Minicooper
Volvo
Land Rover
Jaguar

ASIAN
Honda/Acura
Hyundai
Kia
Suzuki
Isuzu
Nissan/Infiniti
Mazda
Mitsubishi
Toyota/Lexus

Specification
CPU: SAMSUNG ARM 2410A, 200MHz
FLASH Card: SD Card, 1GB RAM: 64M
Power Supply: 8-12V (DC) 110-250V 50Hz (AC)
Operation System: Window CE
Storage: -30 ~ +90°C
Humidity: <90%
Working Temp.: -10 ~ +80°C
Dimension (mm): L630XW200XH420
Gross Weight: 9.5 kg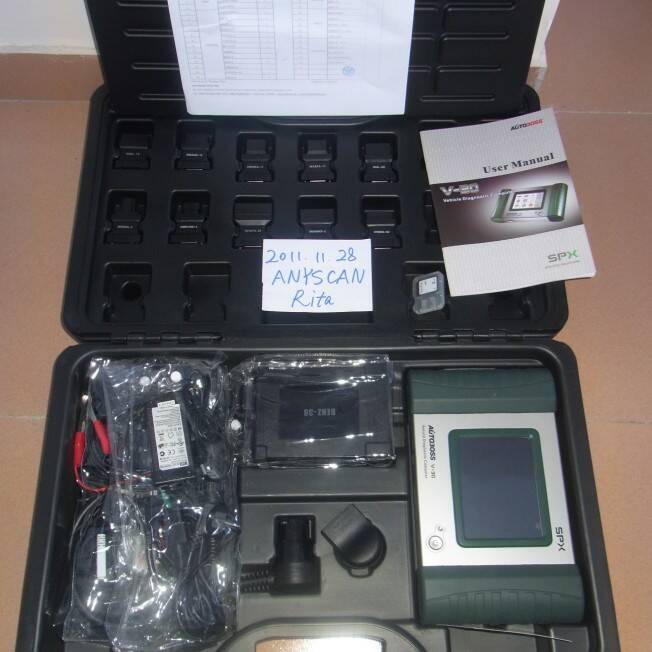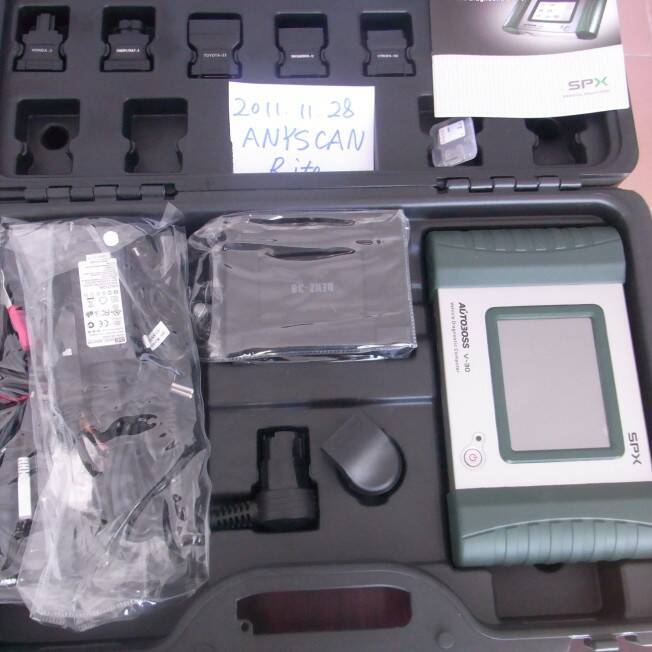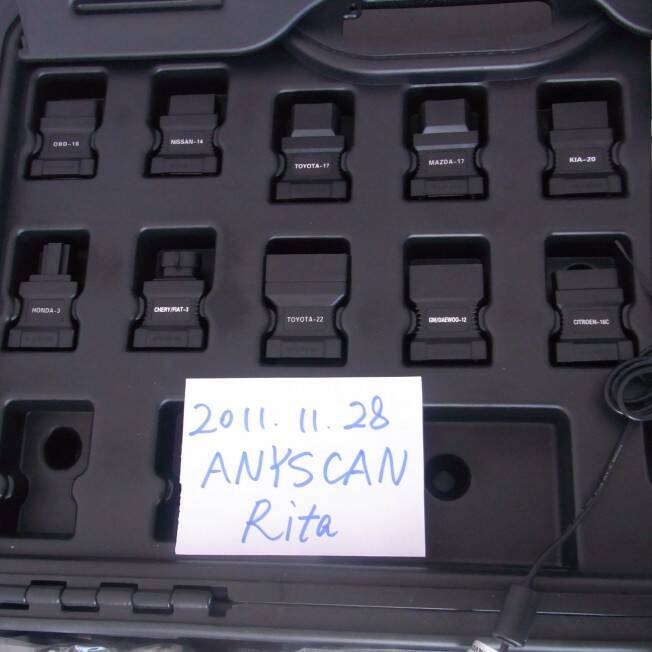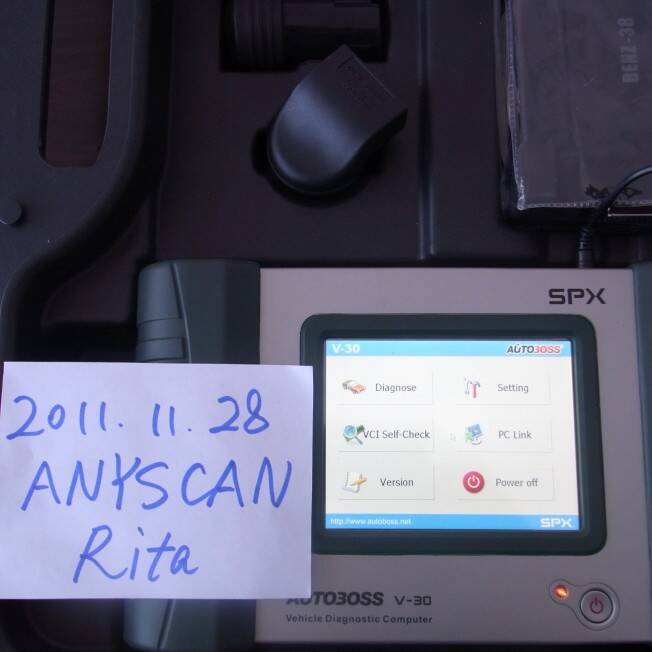 Tags: autoboss , v30 , obd , v30 autoboss , autoboss v30 scanner , diagnostic tools , auto scanner , x431 , auto diagnostic , obd2 , autoboss v30 , autoboss v30 update online , autoboss v30 online update.autoboss manual , autoboss latest software , ,
Wholesale Top quality Iprog+ Programmer BENZ ECOM DoIP Diagnostic and Programming Tool, DSP3 Odometer Correction Tool, VAS 5054A, GM Tech2, Scania VCI3, NEXIQ 2 USB Link, SBB VAG Pro, DP5 , SBB Key Programmer, wiTech MicroPod II, vocom 88890300, Renault CAN Clip. The VAS 5054A is a universal diagnostic interface for the vehicles of the Volkswagen Group and all OBD vehicle systems from other manufacturers.
Related Items of autoboss v30 update online