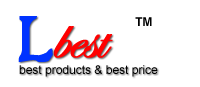 Large Image :GT1 INPA D-CAN
GT1 INPA D-CAN
lbest is a leading GT1 INPA D-CAN supplier,professional wholesaler of GT1 INPA D-CAN,can supply GT1 INPA D-CAN with wholesale price,if you need GT1 INPA D-CAN,lbest will be your best choice.

Descriptions of GT1 INPA D-CAN
GT1+INPA D-CAN
D-CAN interface is used to work with software for GT1 and INPA. It has the full functions as
GT1 and INPA. The INPA and GT1 software is included.
Supported Protocols
1. High-speed D-CAN and PT-CAN (500 kbit/s)
2. Low-speed K-CAN (100 kbit/s)
3. Standard BMW ports (BMW-OBD-interface)
Functions
1. Reading and erasing codes.
2. Live data
3. Component testing
4. Computer programming
5. Adaptation and diagnosing6.
6.Maintenance procedure explaining
7. Integration of maintenance information
8. Auto-coding and programming of engine, gearbox, airbag, light control computer, engine
anti-theft computer etc.
9. Testing some data (i.e. pressure, resistance and current) through the connection with
cars. (Optional accessories is needed)
Supported Models
E60, E61 since 03/2007
E83 since 09/2006
E81, E87 since 03/2007 E90, E91, E92, E93 since 03/2007
E70 (new X5)
R56 (new MINI)
Supported Systems
All systems of BMW series and OBD-II diagnostic system, including:
Engine system
Auto Transmission
SRS
ABS
Cruise system
Air-condition system
EWS
LKE
BUS etc.
Package Included:
1. D-CAN interface box
2. BMW OBD16 cable
3. BMW 20PIN to OBD16PIN adapter cable
4. Net cable head
5. USB cable
6. Software DVD for INPA and GT1
Tags: auto diagnostic , diagnostic tool , vehicle diagnostic , gt1 inpa , gt1 software , tester gt1 , inpa gt1 , gt1 tester , GT1 INPA D-CAN ,
Wholesale Top quality Iprog+ Programmer BENZ ECOM DoIP Diagnostic and Programming Tool, DSP3 Odometer Correction Tool, VAS 5054A, GM Tech2, Scania VCI3, NEXIQ 2 USB Link, SBB VAG Pro, DP5 , SBB Key Programmer, wiTech MicroPod II, vocom 88890300, Renault CAN Clip. The VAS 5054A is a universal diagnostic interface for the vehicles of the Volkswagen Group and all OBD vehicle systems from other manufacturers.
Related Items of GT1 INPA D-CAN