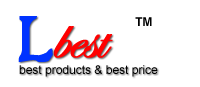 Large Image :free shipping X431 diagun
free shipping X431 diagun
X431 diagun is the most powerful tool from launch x431 company,lbest offers X431 diagun with good price, if you are intersted in X431 diagun,please contact us.

Descriptions of free shipping X431 diagun
X431 diagun is the most powerful tool from launch x431 company,lbest offers X431 diagun with good price and X431 diagun is one of the hotest selling tools in our company, so if you want more details about x431 diagun or latest software for x431 diagun,please contact us!In addition,our x431 diagun will never be locked.
Product Description:
x431 diagun is a specially designed diagnostic tool for automotive technicians. Compact main unit, powerful diagnostic functions, fast and convenient update, universal connectors, make it the first choice for technicians. x-431 Diagun is the standard equipment for technicians.
Product Characters:
1. Compact main unit Standard equipment for technicians;
2. The only diagnostic tool can work on two vehicles at the same time;
3. Bluetooth technology, wireless communication, 100 m bluetooth communication Cable communication support;
4. Universal 16PIN connector;
5. Fully inherited diagnostic functions from x-431. Capable of nearly all domestic vehicle makes and Asian, European, American vehicle makes;
6. Greatly improved program running speed;
7. More convenient software update;
8. 4.3 inch high luminance, high resolution color touch screen;
9. 1530mAh Rechargeable battery;
10. 1G memory card;
11. Standard USB printer connector, external printer support;
12. Full after sales service system, life time 1 to 1 service.
Product Operating System:
WIN CE 5.0parameterCPU: 400 MHz ARM9;
Memory Card: 1G TF;
Main Unit: Universal Serial Bus/USB;
Main Unit Power: DC5VPrinter;
Interface: USB;
Display Screen: 480X272, 4.3-inch LCD with touch;
Rechargeable Battery: 1530 mAh;
Bluetooth: theoretically 100m, actually 15-20m;
Upgrading Interface: USB;
Product data.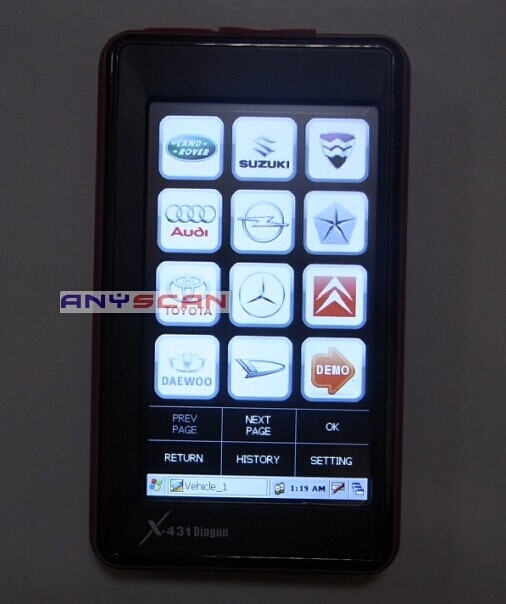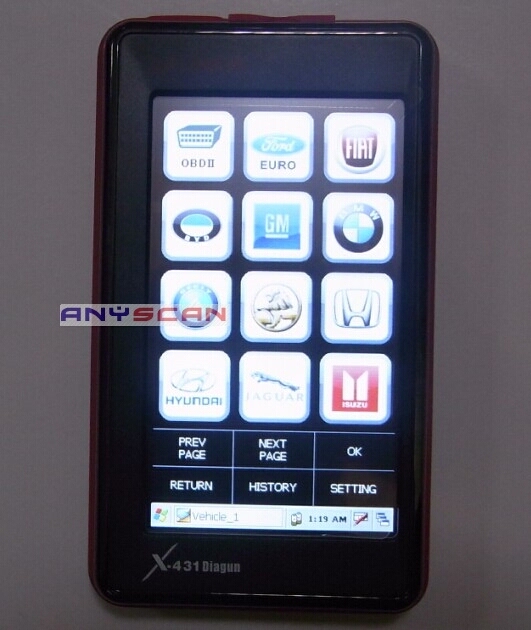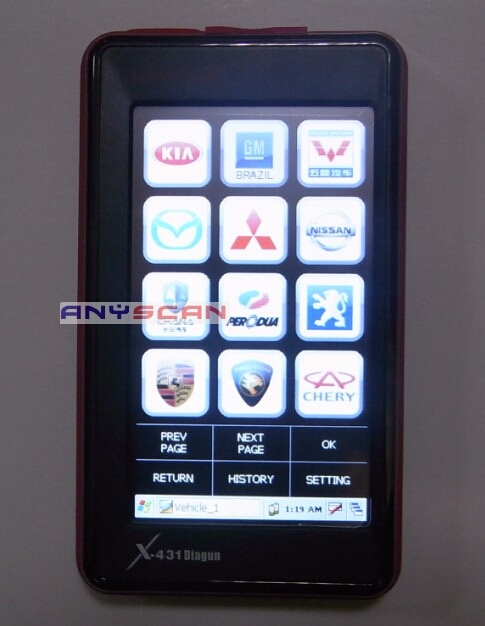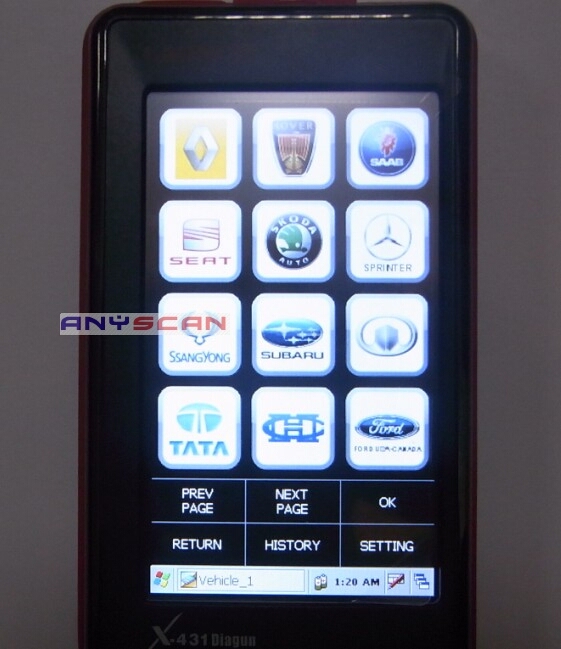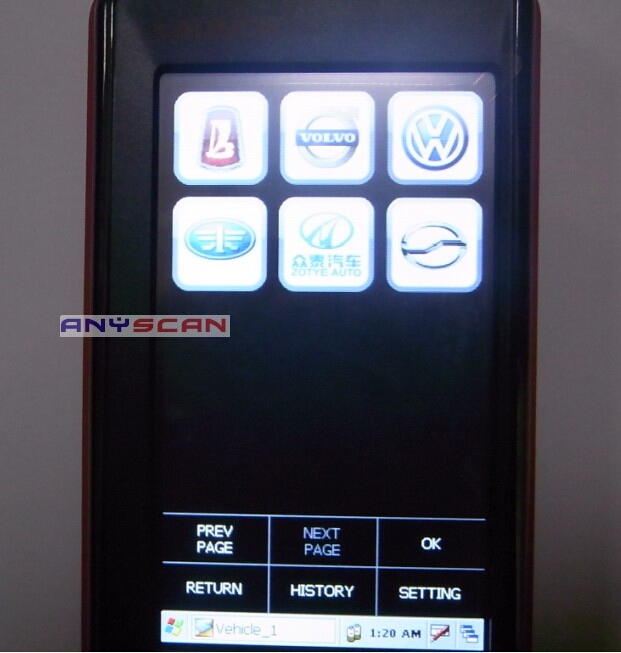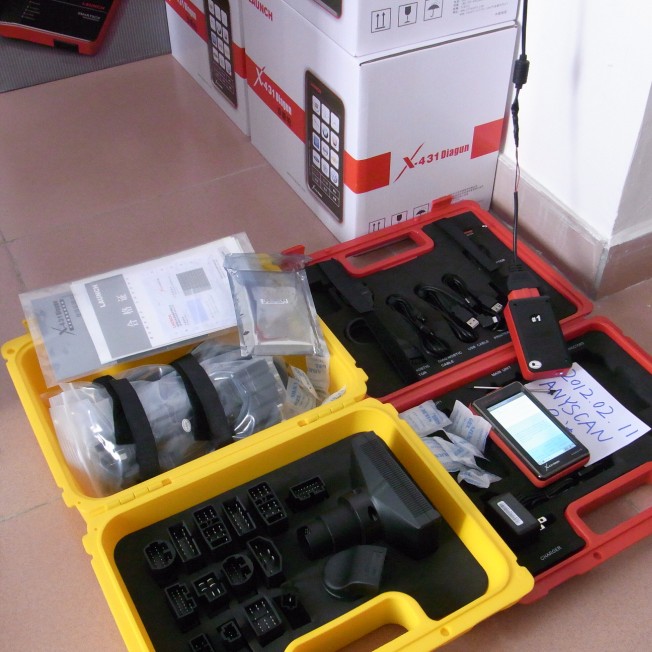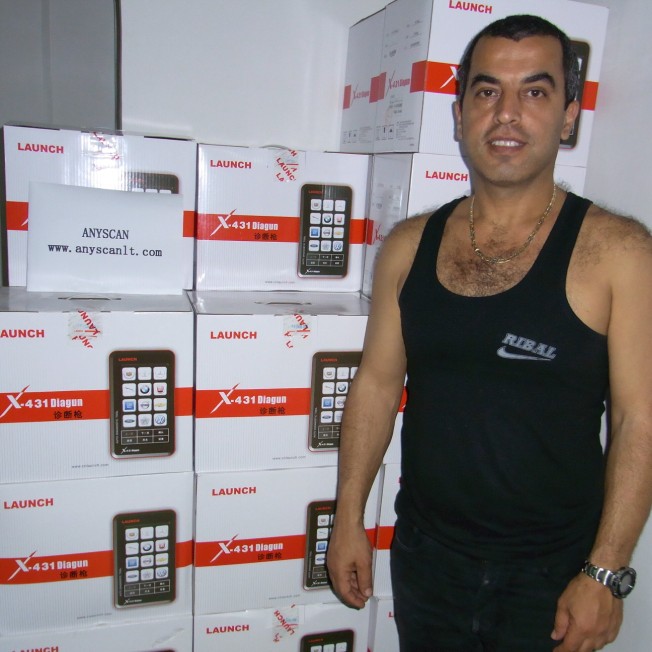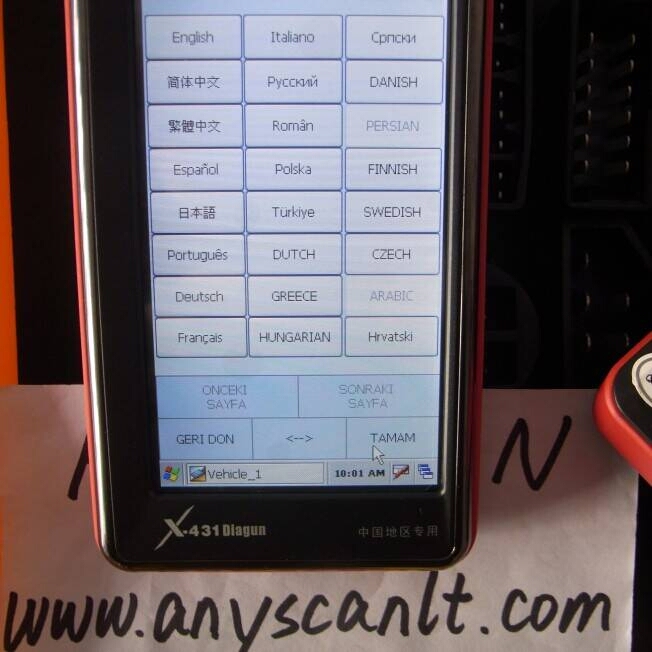 Tags: x431 diagun , diagun , x431 diagun updates , x431diagun , original diagun , original x431 diagun , Launch X431 diagun update free , Launch X431 diagun , diagun x431 , latest x431 diagun , 2011 diagun , multilanguage launch x431 diagun , bluetooth launch x431 diagun , launch X431Diagun , car diagnostics launch diagun ,
Wholesale Top quality Iprog+ Programmer BENZ ECOM DoIP Diagnostic and Programming Tool, DSP3 Odometer Correction Tool, VAS 5054A, GM Tech2, Scania VCI3, NEXIQ 2 USB Link, SBB VAG Pro, DP5 , SBB Key Programmer, wiTech MicroPod II, vocom 88890300, Renault CAN Clip. The VAS 5054A is a universal diagnostic interface for the vehicles of the Volkswagen Group and all OBD vehicle systems from other manufacturers.
Related Items of free shipping X431 diagun