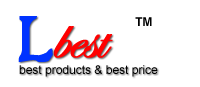 Large Image :Launch X431 GX3
Launch X431 GX3
Launch X431 GX3 is a new development of the best selling X431 launch tool,lbest is a leading Launch X431 GX3 supplier, if Launch X431 GX3 interest you,pls contact us.

Descriptions of Launch X431 GX3
Launch X431 GX3 is one of the best scan tools in the world and lbest offers Launch X431 GX3 updates free and Launch X431 GX3 with good price,if you need more details about Launch x431 GX3,please contact lbest.
The Launch X431 GX3 is a new development of the best selling X431 launch tool.Launch X431 GX3 has acquired all the diagnostic function of the x431, with a number of improvements. An all new integrated structure, allows faster software download times, speeding up ECU communication and providing enhanced software security.Its new platform represents the highest level of diagnostic Port/Parallel port technology.Functions available include reading and erase DTC's, read data stream digitally and by waveform, component actuations, ECU coding, and other advanced functions.
Product Description of Launch x431 GX3:
Update free by email for lifetime.Launch X431 GX3 is a new generation of product developed by Launch Tech. It's a perfect marriage between automotive electronic technology and information networking. x431 adopts open diagnostic technology, which is the most advanced in the world as well as the future of automotive diagnosis. It carries PDA functions apart from reading trouble code, data stream and actuation test, sensor waveform and digital code control.
Characters
1. To interface with computer with x431-PCLINK (optional) to store test data in vehicle service record;
2. To simulate and test sensors with the help of sensorbox (optional);
3. To test the parameters of the battery and conduct analysis on battery conditions through batterybox(optional);
4. To print out test data any time with built-in printer;
5. Easy operation through handwriting input on large touch screen;
6. As generic diagnostic equipment, it can interface with diagnostic adaptors of all vehicles models in the world;
7. Strong test capacity to cover all electronic systems;
8. Unique reading of date stream to ensure fast date updating;
9. Strong waveform display to monitor any change in the data stream;
10. Embedded operation system and open-platform diagnosis to make effective diagnosis possible;
11. Integrated adaptors featuring compact design and reliability;
12. Complete after-sales service system to give life-long service;
13.Multi-language choices and easy update.
The same full software and the same full hardware, the same full diagnostic functions as launch x431 master:
1. Running more faster than other Launch x431 serials, No wait while diagnosis your car, Save your time.
2. Running more steady-going.
3. All OBD 16 Pin connectors inside, Less connectors = Diagnosis more vehicles, Forget your CANBUS,OBD Smart connectors. It can diagnose all CANBUS,OBD Smart system without CANBUS,OBD Smart connectors.
4. Update via email free for three years.
x431 GX3 Parameter:
1. Operation System: Linux
2. CPU: 32-bit processor
3. CF card: 128M
4. Interface: Standard serial/ parallel port
5. Power: DC12V
6. Output: Approx. 9W
7. Printer: Mini thermo printer
8. Printer interface: Standard parallel port
9. Screen: 240*320 LCD touch screen with backlight functions
10. Open automobile diagnostic functions for almost all vehicles in the world
11. Internet update of softwares
12. PDA functions
13. Multi-language display function
14. Printing function
Applicable Makers:
1. ALFA ROMEO
2. Audi
3. BMW
4. Chrysler
5. CITROEN
6. DAEWOO
7. DEMO
8. EOBD2CAN
9. FIAT
10. EUROFORD
11. Ford(USA)
12. Honda
13. HYUNDAI
14. KIA
15. LANCIA
16. LANDROVER
17. MAZDA
18. MERCEDES-Benz
19. MITSUBISHI
20. Nissan
21. OBD2 & EOBD
22. OPEL
23. PEUGEOT
24. PORSCHE
25. Renault
26. ROVER
27. SAAB
28. SEAT
29. SKODA
30. SMART
31. SSANGYONG
32. SUBARU
33. SUZUKI
34. Toyota
35. Transporter & V-Class
36. Volvo
37. VW
Launch x431 GX3 Accessories:
X-431 GX3 Main Unit
X-431 GX3 Main Cable
X-431 Tool Main Cable
Cigar Lighter Cable
User's Manual
Clipper fuse
User's Manual
DEMO CD
X-431 Tool Smartbox
Quick Reference Guide
HONDA-3 Connector
FORD-20 Connector
DAIHATSU-4 Connector
TOYOTA-17 Connector
DAEWOO-12 Connector
BENZ-38 Connector
NISSAN-14+16 Connector
AUDI-4 Connector
CHRYSLER-6 Connector
GM/VAZ-12 Connector
TOYOTA-22 Connector
KIA-20 Connector
COMBI-4 Connector
SUBARU-9 Connector
FORD-6+1 Connector
SEDAN-3 Connector
SMART OBDII-16E Connector
BMW-20 Connector
FIAT-3 Connector
SSANGYONG-14 Connector
BENZ-14 Connector
GAZ-12 Connector
MAZDA-17 Connector
SSANGYONG-20 Connector
UNIVERSAL-3 Connector
MITSUBISHI/HYUNDAI-12+16 Connector
CF Card
Lighter fuse
Power Supply
Private & confidential
Printer Paper
Card Reader
Tags: x431 GX3 , launch x431 GX3 , launch GX3 , x431 GX3 2011 software download , x431 GX3 free updates , x431 master gx3 , scanner x431 GX3 , X431 launch tool , LAUNCH OBD2 CODE READER CREADER V , X431 Tool scanner , Launch X431 Heavy Duty , Launch Cresetter Oil Lamp Reset Tool , Launch X431 Super 16 Diagnostic Connector , Launch X431 diagun printer , ,
Related Items of Launch X431 GX3