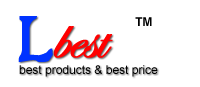 Large Image :Benz AK400 key Programmer
Benz AK400 key Programmer
Search Benz AK400 key programmer smart key maker from China and get reliable Benz ak400 key programmer wholesaler,lbest offers AK400 key programmer with factory price.

Descriptions of Benz AK400 key Programmer
Description of Benz AK400 key programmer:
All in one intelligence for BENZ/BMW smart key maker.
For BENZ:W220/W208/W210/W220/W203/W215/W230/W209/W219/W211/W230/W215,Big old key/Black key/Chrome key;
For BMW:new 1/3/5/6/7 CAS/CAS2/CAS3/CAS3+system:
1.Programming for Benz smart key via infrared or on board programming,even the car lost all the key;
2.Read/Write for BENZ ESL(election steering lock)via K-Line,no need take out ESL from the car;
3.For Unlock BENZ ESL(election steering lock)via K-Ling with out key;
4.For Read/Write BENZ ESL(key IG module)/BMW CAS/CAS2/CAS3 via ICP(no need take out MCU);
5.Renew smart key function,renew used benz samrt key;
6.For Check status of Benz/Bmw smart key before/after programmer;
7.Renew Benz ME-ECU function;
Package Including:
1pc x AK400 main unit
1pc x AC Adapter
1pc x ESL203/211/210 Adapter
1pc x W203/W210/W211 Test Cable
1pc x 4E28B Adapter
1pc x 9s12/912 Cable
Tags: AK400 key programmer for bmw and benz , lastest version AK400 key programmer with factory price , MB benz AK400 key programmer , ,
Wholesale Top quality Iprog+ Programmer BENZ ECOM DoIP Diagnostic and Programming Tool, DSP3 Odometer Correction Tool, VAS 5054A, GM Tech2, Scania VCI3, NEXIQ 2 USB Link, SBB VAG Pro, DP5 , SBB Key Programmer, wiTech MicroPod II, vocom 88890300, Renault CAN Clip. The VAS 5054A is a universal diagnostic interface for the vehicles of the Volkswagen Group and all OBD vehicle systems from other manufacturers.
Related Items of Benz AK400 key Programmer