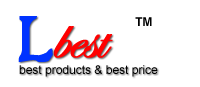 Large Image :AK300 BMW CAS Key Programmer BMW AK300
AK300 BMW CAS Key Programmer BMW AK300
Shop for AK300 BMW CAS Key programmer the latest Key programmer for bmw cars,lbest offers AK300 BMW CAS Key programmer with wholesale price and we offer AK300 BMW CAS Key programmer software for free.

Descriptions of AK300 BMW CAS Key Programmer BMW AK300
Features of BMW AK300 Key Programmer:
1.CAS supports a diagnosis of communication directly through the OBD port or through the CAS BUS port security to read and write data EEPROM;
2.Automatic analysis CAS data, automatically displays the BMW keys to use quantity; key tooth number; remote control frequency; CAS with the DME synchronization ID; keys scrapped the state, etc.;
3.Supports key scrapped or restart using the old key; this technology unmatched global technology;
4.Supports the rehabilitation of CAS computer due to transfer table is damaged or programming lock;
5.Supports the new 2002-2009 BMW CAS; CAS2; CAS3; CAS3+;
6. Supports the horse CAS; CAS 2; CAS 3; CAS 3 + BMW and BMW remote key: E65/E66/E87/E60/E61/E90/E91/E92/E93/E71/E71CAS1 For 2001-2005 E65/E66CAS2 For 2004-2006 X5/E60/E90CAS3 For 2007 E60/E90/X5/X6CAS3+ For 2008-2009.
BMW AK300 Key Programmer product package:
1.BMW AK300 Key Programmer Host 1 PCS
2.AK300 USB communication lines 1 PCS
3.AK300 Switching Power Supply 1 PCS4
4.AK300 OBD-11 communication lines (1 PCS)
5.AK300 CAS computer wiring board (2 PCS)6 AK300 DVDSoftware (1 PCS)
Tags: CAS Key Maker , Key Maker , Programmer AK300 , AK300 BMW CAS Key programmer , ak300 key programmer , Car Key Programmer AK300 For BMW ,
Wholesale Top quality Iprog+ Programmer BENZ ECOM DoIP Diagnostic and Programming Tool, DSP3 Odometer Correction Tool, VAS 5054A, GM Tech2, Scania VCI3, NEXIQ 2 USB Link, SBB VAG Pro, DP5 , SBB Key Programmer, wiTech MicroPod II, vocom 88890300, Renault CAN Clip. The VAS 5054A is a universal diagnostic interface for the vehicles of the Volkswagen Group and all OBD vehicle systems from other manufacturers.
Related Items of AK300 BMW CAS Key Programmer BMW AK300