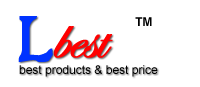 Large Image :Auto C168 scanner
Auto C168 scanner
Auto C168 scanner depends on its formidable function and practical technology obtains many attentions,lbest offers Auto C168 scanner,if you need Auto C168 scanner,pls contact us.

Descriptions of Auto C168 scanner
Auto C168 scanner is the first wireless automotive fault diagnostic scanner in China, C168 can be installed on most equipments that have Windows operating system, and it enormously enhances the compatibility between automobile examination and other automobile maintenance equipments. At the same time, using the wireless technology, the technician in his own office can examine the broke-down vehicle parked in the repair shop directly; and it solves the problem caused by space and distance effectively. C168 depends on its formidable function and practical technology obtains many attentions and praises from home and other foreign countries.
Auto C168 scanner Detailed Description:
- Chipset: ATMEL Chip
- Operating system: Windows
- Dimension of COMBOX: 12*8*2.5CM- Dimension of RF box: 6*5*2.5CM
- Testing port 1: Bluetooth wireless
- Testing port 2: diagnostic cable
- Power supply of COMBOX: +12- Power supply of RF box: USB
- Mainboard: Anti-electromagnetism industrial control mainboard
- Communication mode: COM port and Bluetooth wireless
Auto C168 scanner Features:
- Easy to use, compact size, excellent performance, quick response
- Using Bluetooth wireless technology and based on windows operating system
- Has a full-range coverage of vehicle types such as Mercedes Benz,BMW, VW/AUDI, Seat, Skoda, Landrover, Citroen, Renault, Fiat, Volvo,Peugeot, Opel, Chrysler, Ford, GM, Obdii/Eobdii Can/OBD injectionsystem, Toyota/Lexus, Honda, Mitsubishi, Nissan, Mazda, Suzuki,Daihatsu, Hyundai, Daewoo and Kia
- Equipped with CAN adapter to test auto model with CANBUS
- Display data stream in waveform
- Perform functions like reading DTC code, erasing DTC code, readingdata stream tests on Engines, AT, ABS, Airbags and other functions
- Internet online update, users can update software for individual vehicle models of their own choice via Internet
- Maintenance records management- Standard UBS port
Support Vehicles
European Vehicle: Mercedes Benz, BMW, VW/AUDI, SEAT, SKODA, LANDROVER, CITROEN, RENAULT, FIAT, VOLVO, PEUGEOT, OPEL
American Vehicle: CHRYSLER, FORD, GM, OBDII/EOBDII CAN/OBD INJECTION SYSTEM
Japanese Vehicle: TOYOTA/LEXUS, HONDA, MITSUBISHI, NISSAN, MAZDA, SUZUKI, DAIHATSUKorean Vehicle: HYUNDAI, DAEWOO, KIA
Tags: auto diagnostic scanner , c168 , scanner tools , pc auto scanner , c168 scanner , scanner auto , car scanner , c168 carbrain , auto scanner codes , auto scanner ,
Wholesale Top quality Iprog+ Programmer BENZ ECOM DoIP Diagnostic and Programming Tool, DSP3 Odometer Correction Tool, VAS 5054A, GM Tech2, Scania VCI3, NEXIQ 2 USB Link, SBB VAG Pro, DP5 , SBB Key Programmer, wiTech MicroPod II, vocom 88890300, Renault CAN Clip. The VAS 5054A is a universal diagnostic interface for the vehicles of the Volkswagen Group and all OBD vehicle systems from other manufacturers.
Related Items of Auto C168 scanner