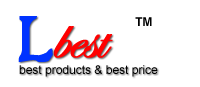 Large Image :ADS-1S PC-Based Diagnostic Scanner
Descriptions of ADS-1S PC-Based Diagnostic Scanner
ADS-1S PC-Based Diagnostic Scanner Description:
ADS-1X Private car diagnostic scanner
ADS-1X Diagnostic Scanner is a Full-line vehicles fault diagnostic scanner system, which is based on pc desktop and laptop platform. ADS-1X Diagnostic Scanner can test cars manufactured in Asia,America and Europe countries. It supports all kinds of vehicle communication modes.
ADS-1S PC-Based Diagnostic Scanner Features:
1. Cover major cars in the word
2. Pc based, Anti copy, Can-bus
3. Compatible with all Microsoft operating system
4. 100 m wire-less and wire communication
5. On line update and mail update
6. Data recording and playing back function
7. Software update monthly and free for 3 years and after that, 50 USD every year
8. Hardware warranty 1 year, replace and maintenance at cost price
9. Idle learning function
Physical Parameters:
Work voltage: 12v
Power: 5w
Ambient temperature: -20℃-40℃
Relative humidity: ≤90%
Appearance Parameters:
Size: 45*18*35cm
Weight: 6.5 kg
Color: red and black
Material: Aluminum
ADS-1X Diagnostic Scanner Laptop Specifications:
Screen Size: 10 inches Processor Speed: 2.0 GHz Memory (RAM): 1 GB Hard Drive Capacity: 160 GB
Operating System: Windows XP
Bluetooth: 2.4GHZ
Wireless Card
3G Port
Recommend Reason:
Special computer——electronic multifunction portfolio
High price-performance ratio
Anti copy function——security
Strong function——recording and playing back
ADS-1S PC-Based Diagnostic Scanner Function Connector and Adaptor:
1. CAN-BUS
2. BENZ-38
3. BMW-20
4. NISSAN-14
5. CHRYSLER-6
6. GEELY-17
7. KIA-20
8. TOTOTA-17R
9. GM-12
10. HONDA-3
11. OBDII-16
12. TOYOTA-17F
13. FIAT&DAIHATSU
14. AUDI-2+2
15. CITROEN-2
16. CHANGAN&SUZUKI
17. UNIVERSAL-3
18. MITSUBISH-12+16
19. VERSATILE-16
20. MAIN CABLE
21. POWER SUPPLY CABLE
22. CIGARETTE CABLE
23. USB CABLE
24. BATTERY CLAMP
25. USB EXTEND LINE
26. Tablet
Wholesale Top quality Iprog+ Programmer BENZ ECOM DoIP Diagnostic and Programming Tool, DSP3 Odometer Correction Tool, VAS 5054A, GM Tech2, Scania VCI3, NEXIQ 2 USB Link, SBB VAG Pro, DP5 , SBB Key Programmer, wiTech MicroPod II, vocom 88890300, Renault CAN Clip. The VAS 5054A is a universal diagnostic interface for the vehicles of the Volkswagen Group and all OBD vehicle systems from other manufacturers.
Related Items of ADS-1S PC-Based Diagnostic Scanner