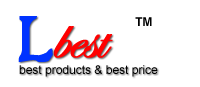 Large Image :ADS-1 Wireless Auto Scanner
Descriptions of ADS-1 Wireless Auto Scanner
ADS-1 Wireless Auto Scanner Description:
ADS-1 Private car diagnostic scanner
ADS-1 Wireless Auto Scanner(Automotive Diagnostic Scanner) is a comprehensive Automotive diagnostic Scanner with a PC interface.The ADS-1 Wireless Auto Scanner can be connected to the PC host by USB or wireless connection giving the technician ease of use. The ADS-1 Wireless Auto Scanner enormously enhances the compatibility between automotive examination and other automobile maintenance equipments. At the same time, using the wireless technology, the technician in his own office can examine the broke-down vehicle parked in the repair shop directly; and it solves the problem caused by space and distance effectively. PC Scanner depends on its formidable function and practical technology obtains many attentions and praises from home and other foreign countries.
ADS-1 Wireless Auto Scanner with its features is absolutely amazing value at this price point. There is no other automotive diagnotic scanner of this quality with these features available at anything close to this price. The packaging makes for safe easy storage or transportation of your ADS-1.
ADS-1 Wireless Auto Scanner Features:
1. Cover major cars in the word
2. Pc based, Anti copy, Can-bus
3. Compatible with all Microsoft operating system
4. 100 m wire-less and wire communication
5. On line update and mail update
6. Data recording and playing back function
7. Software update monthly and free for 2 years and after that, 50 USD every year
8. Hardware warranty 1 year, replace and maintenance at cost price
9. Idle learning function
ADS-1 Wireless Auto Scanner Functions:
1. Read ECU version
2. Read trouble code
3. Clear trouble code
4. Read Data stream
5. Record and Stock data stream on pc and print out
6. Component test and basic setting
7. Safe login and program
8. Maintenance records management
9. Data stream waveform analysis
10. On. line software upgrade
11. Original wireless diagnosis function
12. Full. range coverage of vehicle types
ADS-1 Wireless Auto Scanner Technical Parameter:
Work voltage: 12V
Power: 5W
Ambient temperature:-20°C-40°C
Relative humidity: Less than 90%
ADS-1 Wireless Auto Scanner PC requirement:
Operating system: WIN98/2000/XP
CPU: 2G
Internal memory: 512M
ADS-1 Wireless Auto Scanner Appearance parameters:
Size: 45*18*35cm
Weight: 5.5 kg
Color: red and black
Material: Aluminum
Recommend reason:
Compatible with your PC-Cut hardware cost
High price-performance ratio
Anti copy function——security
Strong function——recording and playing back
Supported Vehicles:
EUROPEAN Vehicles: Mercedes Benz, BMW, Volkswagen, Audi, Seat, Skoda, Landrover, Citroen, Renault, Fiat, Citroen, Renalt, Fiat, Volvo, Peugeot, Opel
JAPANESE Vehicles: Toyota, Lexus, Honda, Mitsubishi, Nissan, Mazda, Suzuki, Daihatsu
Korean Vehicles: Hyundai, Daewoo, Kia
AMERICAN Vehicles: Chrysler, Ford, GM
OBDII/EOBDII CAN/OBD INJECTION SYSTEM
Supported:
-ISO14230(KWP2000)
-ISO9141
-ISO15765
-SAE J1850(VPW PWM)
-SAE J1979
-SAE J2012
-ISO14229 UDS
-SAE J1962
-ISO15031
-ISO1281
-SAE J1939
ADS-1 Wireless Auto Scanner Function Connector and Adaptor:
1. CAN-BUS
2. BENZ-38
3. BMW-20
4. NISSAN-14
5. CHRYSLER-6
6. GEELY-17
7. KIA-20
8. TOTOTA-17R
9. GM-12
10. HONDA-3
11. OBDII-16
12. TOYOTA-17F
13. FIAT&DAIHATSU
14. AUDI-2+2
15. CITROEN-2
16. CHANGAN&SUZUKI
17. UNIVERSAL-3
18. MITSUBISH-12+16
19. VERSATILE-16
20. MAIN CABLE
21. POWER SUPPLY CABLE
22. CIGARETTE CABLE
23. USB CABLE
24. BATTERY CLAMP
25. USB EXTEND LINE
Tags: ADS-1 Wireless Auto Scanner ,
Wholesale Top quality Iprog+ Programmer BENZ ECOM DoIP Diagnostic and Programming Tool, DSP3 Odometer Correction Tool, VAS 5054A, GM Tech2, Scania VCI3, NEXIQ 2 USB Link, SBB VAG Pro, DP5 , SBB Key Programmer, wiTech MicroPod II, vocom 88890300, Renault CAN Clip. The VAS 5054A is a universal diagnostic interface for the vehicles of the Volkswagen Group and all OBD vehicle systems from other manufacturers.
Related Items of ADS-1 Wireless Auto Scanner