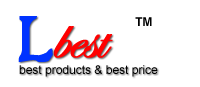 Large Image :Free shipping SBB Key Programmer
Free shipping SBB Key Programmer
SBB Key Programmer Immobiliser is a newest device and we are good SBB Key Programmer from wholesaler from China,offer you any information about SBB Key Programmer.

Descriptions of Free shipping SBB Key Programmer
Summary of SBB key programmer
Newest Software Version of SBB key programmer: V33.02
SBB key programmer is a new device used as a portable unit for programming keys in immobilizer units on vehicles. Due to its integrated hardware, SBB key programmer needs no more than an OBDII cable.
Functions of SBB key programmer V33.02
1.programming new keys;
2.reading keys from immobilizer's memory;
3.deactivating keys no longer in the car owner's possession;
4.operation by means of a menu guided programming;
5.programming new remote controls;
6.software with full database containing all the most important vehicle makes
Supported Languages of SBB key programmer V33.02
Italian/German/French/English/Spanish/Greek/Portuguese/Turkish/Russian
SBB key programmer V33.02 supported cars
SBB key programmer V33.02 supports Multi-brands
SBB key programmer V33.02 Package including
1pc x SBB Main Unit
1pc x OBD II cable
1pc x RS232 cable for firmware update
1pc x CD with user manuals & updating software

Frequently Asked Question of SBB key programmer V33.02

Q: Can SBB match Australia Ford Falcon and Holden Commodores?

A: Yes, it can.

Q: Why SBB do not have lots of connectors?

A: This product can directly connect with the car's OBD2 16pin connector.

Q: Can this product be updated? And how?

A: Yes, this item can be updated. When new software come out, we will send you the software and the methods to update via email.

Q: What types of cars can this product programming?

A: SBB is a universal key programming tool. It can do lots of cars, but to detail car compatible list, please contact us. Thank you!



Tags: silca sbb key maker with latest version , wide Car Maker SBB Key Programmer , SBB key programmer v33 version programmer for car keys , SBB kwy programmer software for free , SBB Key Programmer Manual , SBB Key Programmer with Latest version , SBB Key Programmer best price , ,
Wholesale Top quality Iprog+ Programmer BENZ ECOM DoIP Diagnostic and Programming Tool, DSP3 Odometer Correction Tool, VAS 5054A, GM Tech2, Scania VCI3, NEXIQ 2 USB Link, SBB VAG Pro, DP5 , SBB Key Programmer, wiTech MicroPod II, vocom 88890300, Renault CAN Clip. The VAS 5054A is a universal diagnostic interface for the vehicles of the Volkswagen Group and all OBD vehicle systems from other manufacturers.
Related Items of Free shipping SBB Key Programmer