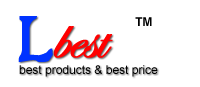 Home
›

Products

›

Automotive diagnostic tools

›

OEM XHORSE ID46 Chip for Copy Work with VVDI2 and VVDI Key Tool 10pcs/lot
OEM XHORSE ID46 Chip for Copy Work with VVDI2 and VVDI Key Tool 10pcs/lot
OEM XHORSE ID46 Chip for Copy Work with VVDI2 and VVDI Key Tool 10pcs/lot

Descriptions of OEM XHORSE ID46 Chip for Copy Work with VVDI2 and VVDI Key Tool 10pcs/lot
OEM XHORSE ID46 Chip for Copy Work with VVDI2 and VVDI Key Tool 10pcs/lot
OEM XHORSE ID46 Chip for Copy Work with VVDI2 and VVDI Key Tool 10pcs/lot
ID46 Chips works with VVDI KEY TOOL (Can only Copy, Can not do Generate).
Package List:
10pcs x OEM XHORSE ID46 Chip
Tags: ID46 Chip , xhorse id46 chip , oem id46 chip , id46 ,
Wholesale Top quality Iprog+ Programmer BENZ ECOM DoIP Diagnostic and Programming Tool, DSP3 Odometer Correction Tool, VAS 5054A, GM Tech2, Scania VCI3, NEXIQ 2 USB Link, SBB VAG Pro, DP5 , SBB Key Programmer, wiTech MicroPod II, vocom 88890300, Renault CAN Clip. The VAS 5054A is a universal diagnostic interface for the vehicles of the Volkswagen Group and all OBD vehicle systems from other manufacturers.
Related Items of OEM XHORSE ID46 Chip for Copy Work with VVDI2 and VVDI Key Tool 10pcs/lot