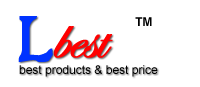 Home
›

Products

›

Automotive diagnostic tools

›

OBDSTAR X300DP X300DP Plus Convertor for Renault Talisman/Megane IV/Scenic IV/Espace V to Make Dealer Key Work with P001 Adapter

OBDSTAR X300DP X300DP Plus Convertor for Renault Talisman/Megane IV/Scenic IV/Espace V to Make Dealer Key Work with P001 Adapter
OBDSTAR X300DP X300DP Plus Convertor for Renault Talisman/Megane IV/Scenic IV/Espace V to Make Dealer Key Work with P001 Adapter

Descriptions of OBDSTAR X300DP X300DP Plus Convertor for Renault Talisman/Megane IV/Scenic IV/Espace V to Make Dealer Key Work with P001 Adapter
OBDSTAR Convertor for Renault Talisman/Megane IV/Scenic IV/Espace V to Make Dealer Key Work with P001 Adapter
OBDSTAR Convertor for Renault Talisman/Megane IV/Scenic IV/Espace V to Make Dealer Key Work with P001 Adapter
1. This is covertor to make dealer key for Renault Talisman/Megane IV/Scenic IV/Espace V.
2. Have to Work with P001 Adapter
Notice: OBDSTAR X300 DP Plus has P001 in default package, so they can work together directly.
If you bought
P001
with your OBDSTAR X300 DP, then they can work together too.
Packing List:
1pc x OBDSTAR Convertor
Tags: OBDSTAR X300 PAD2 , OBDSTAR Key Master Plus , OBDSTAR X300 DP PLUS , obdstar pad2 , obdstar dp plus , OBDSTAR Convertor ,
Wholesale Top quality Iprog+ Programmer BENZ ECOM DoIP Diagnostic and Programming Tool, DSP3 Odometer Correction Tool, VAS 5054A, GM Tech2, Scania VCI3, NEXIQ 2 USB Link, SBB VAG Pro, DP5 , SBB Key Programmer, wiTech MicroPod II, vocom 88890300, Renault CAN Clip. The VAS 5054A is a universal diagnostic interface for the vehicles of the Volkswagen Group and all OBD vehicle systems from other manufacturers.
Related Items of OBDSTAR X300DP X300DP Plus Convertor for Renault Talisman/Megane IV/Scenic IV/Espace V to Make Dealer Key Work with P001 Adapter