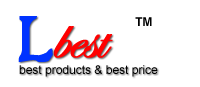 Home
›

Products

›

Automotive diagnostic tools

›

Master MST-3000 European Version Universal Motorcycle Scanner Fault Code Scanner for Motorcycle

Master MST-3000 European Version Universal Motorcycle Scanner Fault Code Scanner for Motorcycle
Top 2 reasons to get Master MST-3000 European Version: 1. European VersionSupport BMW,DUCATI,HARLEY,APRILIA,KTM ,PIAGGIO 2.Reserved CAN BUS interface integration.聽

Descriptions of Master MST-3000 European Version Universal Motorcycle Scanner Fault Code Scanner for Motorcycle
European VersionSupport BMW,DUCATI,HARLEY,APRILIA,KTM ,PIAGGIO
Reserved CAN BUS interface integration.聽
Master MST-3000 European Version Universal Motorcycle Scanner Fault Code Scanner for MotorcycleMaster MST-3000 Features:
1.Store data and upgrade by SD card, easy and convenient
2.Reserved CAN BUS interface integration.
3. 5.6 inch TFT LCD (liquid crystal display锛?br>4. Compatible with 6 Brands motorcycles including: BMW,DUCATI,HARLEY,APRILIA,KTM ,PIAGGIO
5. Language available: English
Master MST-3000 Function:
1. System Information
2. Read Data stream
3. Read DTCs
4. Clear DTCs
5. Read Freeze frame data
6. Adjust CO & Idle speed
7. Reset ECU
Part 1. Master MST-3000 Scanner Introduction & AttentionsScanner appearance and keys:
Top view:


Master MST-3000 Universal Motorcycle Scanner3 optional versions:
Option 1. Full version: (Item No. SP301)
HONDA,SYM,KYMCO,YAMAHA,SUZUKI,AEON,PGO,HARTFORD,BENELLI,BMW,KTM,KAWASAKI,DUCATI ,HARLEY ,APRILIA,VESPA,PIAGGIO
Option 2. Asian version (Item No. SP301-C)
HONDA, YAMAHA,SUZUKI, KAWASAKI,VESPA,PIAGGIO
Option 3. European version
BMW,DUCATI,HARLEY,APRILIA,KTM ,PIAGGIO
Master MST-3000 Full Version Specifications to choose:
Notice: European Version just support
BMW,DUCATI,HARLEY,APRILIA,KTM ,PIAGGIO
Master MST-3000 Package List:
1pc x MST - 3000 hosts
1pc x MAIN TEST Cable
1pc x AEON
1pc x BWM
1pc x DUCATI
1pc x HARLEY-1
1pc x HARLEY-2
1pc x HONDA
1pc x KAWASAKI-1
1pc x KAWASAKI-2
1pc x KAWASAKI-3
1pc x KAWASAKI-4
1pc x KAWASAKI-5
1pc x KAWASAKI-6
1pc x KTM
1pc x KYMCO
1pc x PGO
1pc x PIAGGIO/VESPA
1pc x POWER Cable
1pc x YAMAHA(1)
1pc x SUZUKI(I)
1pc x SUZUKI(II)
1pc x SUZUKI(III)
1pc x SYM
1pc x USB
1pc x SD CARD
Tags: MST-3000 , Master MST-3000 , Motorcycle Diagnostic ,
Wholesale Top quality Iprog+ Programmer BENZ ECOM DoIP Diagnostic and Programming Tool, DSP3 Odometer Correction Tool, VAS 5054A, GM Tech2, Scania VCI3, NEXIQ 2 USB Link, SBB VAG Pro, DP5 , SBB Key Programmer, wiTech MicroPod II, vocom 88890300, Renault CAN Clip. The VAS 5054A is a universal diagnostic interface for the vehicles of the Volkswagen Group and all OBD vehicle systems from other manufacturers.
Related Items of Master MST-3000 European Version Universal Motorcycle Scanner Fault Code Scanner for Motorcycle