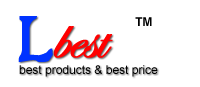 Large Image :Original Microtronik HexTag Programmer
Original Microtronik HexTag Programmer
Microtronik HexTag Programmer with BDM functions (BMW CAS series, Porsche BCM, Audi/VW,...etc), Mileage EEPROM reset, Key reset, and more. Suitable for: Technician who needs to read and write flash data from/to different modules of multi brands.

Descriptions of Original Microtronik HexTag Programmer
HexTag Programmer is the latest BDM tool released by Microtronik which can do a wide range of operations in multi car brands. It can read the ECU's D-flash and P-flash in fraction of seconds which is faster compared to any tool in the market.
HexTag Programmer with BDM Functions

Note:
this tool do not accept return for refund, just accept one year warrantry for repair, please know this.
HexTag Programmer with BDM functions (BMW CAS series, Porsche BCM, Audi/VW,...etc), Mileage EEPROM reset, Key reset, and more
Top 3 Reasons to Get HexTag Programmer:
1. Safety while using:
All of us heard about Chinese tools corruping the EEPROM or D-Flash from CAS4 and CAS4+. We can assure you that HexTag is the safest tool in the world.
2. Ease of usage:
HexTag is considered the most user friendly tool, you can with a few clicks complete the most complicated jobs, like repairing a module (FRM3), resetting mileage, retrieving or modifying ISN, Change VIN,etc.
3. Competitive price for users even if compared to low quality chinese tools.
Unlike most other tools HexTag takes care to the power supply for the connected control unit, the power monitoring system in HexTag monitors current and voltage supplied to the control unit which allows a very safe operation while reading/writing data. HexTag will shutdown power supply in a range of 10ms when it detectes a shortage or a high power consumption.

HexTag Programmer Functions:
Read cas4/4+ without removing any part from board with a guaranteed safe operation.
Repair corrupted EEPROM in CAS3+
Edit CAS3+ and CAS4 ISN and VIN and other parameters
Reset mileage for CAS
Repair FRM with one click
Support read/write other brands like Porsche BCM without removing any component, JLR KVM ECU, Audi/VW BCM, Mercedes Benz EZS and others.
Dashboard EEPROM M35080, M35160, 080D0WQ, 160D0WQ reset in few seconds.
Key Renew for many brands like Audi, BMW, MINI, Porsche, Nissan, Toyota, Fiat, Renault...etc.
Engine control unit reading for tuning and cloning operation (will be added soon).
Live support for all functions in HexTag, users can reach our support team by Live Chat or Skype.
Hextag can also be used as the key programming tool along with AutoHex software for making keys for BMW even when all keys lost.

HexTag Programmer Package Including:
HexTag Programmer main unit
BDM Cable (wires are same quality used in aerospace)
Tricore Boot mode cable (For future added functions like Ecu clone)
OBD Cable (For future added functions like Ecu tuning and making keys)
Module/adapter for renew keys and read/write SOP-8 EEPROM
SOP-8 High quailty Clip to read/write EEPROM and reset mileage on bench
Tags: HexTag , HexTag Programmer , Microtronik HexTag ,
Wholesale Top quality Iprog+ Programmer BENZ ECOM DoIP Diagnostic and Programming Tool, DSP3 Odometer Correction Tool, VAS 5054A, GM Tech2, Scania VCI3, NEXIQ 2 USB Link, SBB VAG Pro, DP5 , SBB Key Programmer, wiTech MicroPod II, vocom 88890300, Renault CAN Clip. The VAS 5054A is a universal diagnostic interface for the vehicles of the Volkswagen Group and all OBD vehicle systems from other manufacturers.
Related Items of Original Microtronik HexTag Programmer