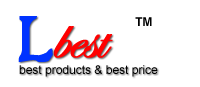 Large Image :Brake Fluids Quickly Checker ADD7703
Descriptions of Brake Fluids Quickly Checker ADD7703
Brake Fluids Quickly Checker ADD7703

Brake Fluids Quickly Checker ADD7703Description
1.Indicator
2.Water content
3.Work button(PUSH ON button)
4.Fine tuning
5. temperature-resisting curve
6. DC input socket
7. Probe
How To Use
1. After cleaning the probe, put it in dry air or immerse it into new brake fluid.
2.Press down the work button for 3-5 seconds continously, and then turn the fine tuning clockwise until the second green indicator lights on, and then turn the fine tuning counter-clockwisely until the green indicator put out. Now it can be used to test brake fluid.
3.Immerse the probe into the brake fluid, and press down the work button for a few seconds, then you can judge the brake fluid state by indicator light.
All the green light indicate the brake fluid is fine, the water content is below 0.5%
Yellow light indicates the fluid is not so good, the water content is above 0.5%, you can choose to change brake fluid.
Red light with buzzer sound indicates the brake fluid is very bad, wate content above 2.5%, the brake force decline seriously, and brake fluid should be changed!
4.Please clean the probe and reset the instrument after testing.
Warning
The four indicators twinkle simultaneously with buzzer sound, it means the battery power is low, and the battery need to be changed.(voltage:9v). Or powered by the automotive battery(12v) through DC input socket(12v)
Wholesale Top quality Iprog+ Programmer BENZ ECOM DoIP Diagnostic and Programming Tool, DSP3 Odometer Correction Tool, VAS 5054A, GM Tech2, Scania VCI3, NEXIQ 2 USB Link, SBB VAG Pro, DP5 , SBB Key Programmer, wiTech MicroPod II, vocom 88890300, Renault CAN Clip. The VAS 5054A is a universal diagnostic interface for the vehicles of the Volkswagen Group and all OBD vehicle systems from other manufacturers.
Related Items of Brake Fluids Quickly Checker ADD7703