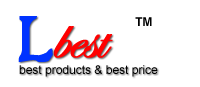 Large Image :Autosnap A810 OBDII EOBD Scan Tool
Autosnap A810 OBDII EOBD Scan Tool
AUTOSNAP庐 A810 OBDII/EOBD Scan Tool is a handheld device to diagnose your vehicle. It supports most OBDII protocol on most OBDII compliant vehicles.

Descriptions of Autosnap A810 OBDII EOBD Scan Tool
AUTOSNAP庐 A810 OBDII/EOBD Scan Tool is a handheld device to diagnose your vehicle. It supports all OBDII protocol on all OBDII compliant vehicles to enable car owner or technicians to accurately diagnose engine problems. This scan tool has a simple and robust design, to make your vehicle service experience much easier!
Autosnap A810 OBDII EOBD Scan Tool

Supported Language: English/ Spanish/ Russia/ German

Autosnap A810 Feature:

Works on all after 1996 OBD II compliant US, European and Asian vehicles
Easily determine the cause of the Check Engine Light ( MIL)
Retrieve generic (P0, P2, P3, and U0), manufacturer specific (P1, P3, and U1) codes and pending codes
Turn off Check Engine Light (MIL), clear codes and reset monitorsView freeze frame data & display live PCM datastream
Display I/M readiness status
EVAP system test
Display live O2 sensor test data
Graphs data (1996 and newer)
Retrieve vehicle information (VIN)DTC lookupColorful screen for better viewing
Easier to understand and to operate with HELP function
Supports CAN (Controller Area Network) and all other current OBD II protocolsSoftware upgradeable via standard USB cable
Multilanguage menu and DTC definitions - English, French, Spanish, etc

Autosnap A810 Specifications:

Display: Backlit, Colorful, 320x240 pixel
Operating Temperature: 0 C to 60°C (32 to 140F°)
Power: 10 to 15 volts provided via vehicle battery

Autosnap A810 Package List:

Main Unit
User Manual
USB cable
Carry case

Tags: Autosnap A810 , A810 scan tool , A810 code reader , A810 scanner ,
Wholesale Top quality Iprog+ Programmer BENZ ECOM DoIP Diagnostic and Programming Tool, DSP3 Odometer Correction Tool, VAS 5054A, GM Tech2, Scania VCI3, NEXIQ 2 USB Link, SBB VAG Pro, DP5 , SBB Key Programmer, wiTech MicroPod II, vocom 88890300, Renault CAN Clip. The VAS 5054A is a universal diagnostic interface for the vehicles of the Volkswagen Group and all OBD vehicle systems from other manufacturers.
Related Items of Autosnap A810 OBDII EOBD Scan Tool