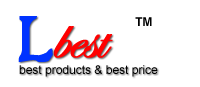 Large Image :Audi-VW-SKODA-SEAT ELSAWIN 3.9
Audi-VW-SKODA-SEAT ELSAWIN 3.9
Audi-VW-SKODA-SEAT ELSAWIN 3.9 is offered with full information on repair basically on new automobiles 1986-2011,lbest offers Audi-VW-SKODA-SEAT ELSAWIN 3.9,if you need Audi-VW-SKODA-SEAT ELSAWIN 3.9,pls contact us.

Descriptions of Audi-VW-SKODA-SEAT ELSAWIN 3.9
Audi-VW-SKODA-SEAT ELSAWIN 3.9 Description:
ELSAWin 3.9 works under anyone WINDOWS NT (SP6a), WINDOWS 2000 SP2 or WindowsXP. The program is completely established on a hard disk (full installation Audi + VW + Nutzfahrzeuge with all accessible languages borrows more than 15 Gb). The program ELSA 3.6 contains the detailed description of technology of repair, electric schemes, bodyworks, the catalogue of spare parts for guarantee replacement. On "old" models of the information it is not enough. The full information in the program is submitted in German, in English and others If during installation of disks Audi and VW the some people CD will not be requested - be not frightened, on missed CDs there is an information on others (Danish, Polish and others languages..... If you will mark all languages - that the program ELSA Win 3.6 will request ALL CDs.
Conflict Audi-VW ELSA 3.9 - Audi + VW with other catalogues:
1. Before the beginning install on Windows NT - necessarily establish all programs from disk UTILS (Adobe Acrobat 5.5, IE 6.0, ISOView, MSXML Persen 2.0, MDAC 2.5sp1)
At installation on WinXP - anything to establish it is not necessary.
2. At input of "old" serial number, the program is established in demo a mode.
3. If at installation of the program the code is not entered, the program works demo a mode - 30 days.
4. If have problems with view Wiring Diagrams - install Adobe SVGVView
Audi-VW-SKODA-SEAT ELSAWIN 3.9 Specification:
Region: All
Languages: English,Chinese, Dutch, Spanish, Italian, German, Russian, Turkish, French, Swedish
OS: Win2000, WinNT, WinXP
Software size: 7DVD+1CD
Date of update: 2011.02

Tags: auto diagnostic software , car diagnostic software , Audi , VW , skoda , Seat.audi diagnostic software , audi diagnostic software , vw diagnostic software , skoda diagnostic software , SEAT , diagnostic software ,
Wholesale Top quality Iprog+ Programmer BENZ ECOM DoIP Diagnostic and Programming Tool, DSP3 Odometer Correction Tool, VAS 5054A, GM Tech2, Scania VCI3, NEXIQ 2 USB Link, SBB VAG Pro, DP5 , SBB Key Programmer, wiTech MicroPod II, vocom 88890300, Renault CAN Clip. The VAS 5054A is a universal diagnostic interface for the vehicles of the Volkswagen Group and all OBD vehicle systems from other manufacturers.
Related Items of Audi-VW-SKODA-SEAT ELSAWIN 3.9