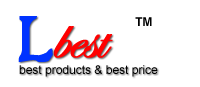 Large Image :U381 live data scanner
U381 live data scanner
lbest is a leading U381 live data scanner supplier,professional wholesaler of U381 live data scanner,can supply U381 live data scanner with wholesale price,if you need U381 live data scanner,lbest will be your best choice.

Descriptions of U381 live data scanner
u381
1.1 Tool Description
1.LCD Display , 128*64 pixel display with contrast adjustment, Backlit
2.enter key selects displayed
3.exit key go back to the previous screens
4.up/down arrows-moves the selection pointer and scrolls up or down.
5.LEFT/RIGHT arrows-Select responses and moves cursor.
6.OBDII connector cable, connect car and the scan tool
7.Battery compartment
1.2 Product Specifications
Display-Backlit LCD,128*64 pixel display.
Operating Temperature- 0 to 50
Internal Power- 9v Cell
External Power: 10.0 to 15.5 vols provided via vehicle battery
Dimensions:
195mm Length 81mm Width 32mm Height
OBDII connector , 1500mm
1.3 Product Features
Works on all 1996 and newer cars & light trucks that are OBD II compliant (including the VPW, PWM, ISO, KWP 2000.
Reads and clears generic and manufacturer specific Diagnostic Trouble Codes (DTCs)
trouble codes display on the LCD, neednt the code book.
Scanning live data
Reading Freeze Frame Data
Testing I/M Reading Status
Reading vehicle info
Rescanning Data
VEHICLE COVERAGE:
GM 96 - Current Year (OBD-II)
Ford 96 - Current Year (OBD-II)
Chrysler 96 - Current Year (OBD-II)
Toyota 96 - Current Year (OBD-II)
Honda 96 - Current Year (OBD-II)
NISSAN 96 - Current Year (OBD-II)
All other Asian and European 96 - Current Year (OBD-II)
Tags: U381 live data scanner ,
Wholesale Top quality Iprog+ Programmer BENZ ECOM DoIP Diagnostic and Programming Tool, DSP3 Odometer Correction Tool, VAS 5054A, GM Tech2, Scania VCI3, NEXIQ 2 USB Link, SBB VAG Pro, DP5 , SBB Key Programmer, wiTech MicroPod II, vocom 88890300, Renault CAN Clip. The VAS 5054A is a universal diagnostic interface for the vehicles of the Volkswagen Group and all OBD vehicle systems from other manufacturers.
Related Items of U381 live data scanner