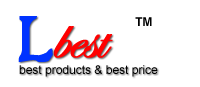 Large Image :Launch x631 Wheel Aligner
Descriptions of Launch x631 Wheel Aligner
Description of Launch X631 Wheel Aligner
Our range of Launch X631 Wheel Aligner is Fast, simple, profitable, the 8-CCD sensor Wheel Aligner from Launch, wireless data transfer with bluetooth technology or 433 MHz radio module.
Professional, Reliable, Affordable
Professional: 20 degree CCD Camera
6 meter wheel base
8 toe sensors
Fast radio data transfer
Time saving features:
Standard measurement
Fast test, short overview of toe, camber, thrust angle in a second
Additional test, for accident cars
Lower car function, no need for lowering clamps
Customer defined car data base

Reliable:
Solid constructions of sensor heads
Water protected
Standard batteries
Standard high quality Pc
Self centring clamps, optional adapters for Aluminium rims available
Cable free measurement, removes hassle for broken cables

Affordable:
Unbeatable price / performance ratio
Designed for long time use
Target customer:
Car manufacturer workshops, Independent Workshop or tire service shop with a high amount of wheel alignments.
Professional, reliable and affordable equipment is needed.
X–631,the wheel alignment system for passenger cars and light trucks up to 6m wheel base measurement.
Wheel Alignment measurement is done with 8 CCD Cameras, 4 camber inclinometer, 4 KPI inclinometer and fast 433 MHz radio data transfer between sensor heads and cabinet. The 20 degree CCD camera technology allows precise wireless measurement.
The robust aluminium casting frame guarantees the precise measurement for long time. The batteries are capable for one day working without recharging.
The software, a complete bundle of programme and target data, is easy to use and contain nearly all kind of cars worldwide.

All this together makes this wheel aligner X-631, to one of the best product worldwide.
* Complete test: The X-631 Wheel Aligner can be used to measure the most wheel alignment parameters, such as front wheel toe-in, front wheel camber, caster, Kingpin inclination, rear wheel toe-in, rear wheel camber, thrust angle, wheelbase difference, tread difference, axle offset, front wheel setback and rear wheel setback, etc.
* Complete databank: wheel alignment data of over 10,000 vehicle models is stored in the system. User can also add new data to the databank.
* Kingpin and camber adjustment real time display function.
* HELP information for vehicle adjustment.
* Language operating prompt function.
* Emergency power supply and in-time charging function.
* The probe rods provide LCD display function.
* Electronic level function.
* Black box self-diagnosis function.
* Front and rear probe rods interchangeable.
* Special test for Mercedes-Benz and BMW vehicles.
Tags: Launch x631 Wheel Aligner ,
Wholesale Top quality Iprog+ Programmer BENZ ECOM DoIP Diagnostic and Programming Tool, DSP3 Odometer Correction Tool, VAS 5054A, GM Tech2, Scania VCI3, NEXIQ 2 USB Link, SBB VAG Pro, DP5 , SBB Key Programmer, wiTech MicroPod II, vocom 88890300, Renault CAN Clip. The VAS 5054A is a universal diagnostic interface for the vehicles of the Volkswagen Group and all OBD vehicle systems from other manufacturers.
Related Items of Launch x631 Wheel Aligner