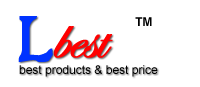 Large Image :HONDA/ACURA Professional Tool
HONDA/ACURA Professional Tool
lbest is a leading HONDA/ACURA Professional Tool supplier,reliable wholesaler of HONDA/ACURA Professional Tool,can supply any information related to HONDA/ACURA Professional Tool,if you need HONDA/ACURA Professional Tool,lbest will be your best choice.

Descriptions of HONDA/ACURA Professional Tool
HONDA/ACURA Professional Tool Description
Here H685 can test and erase the car trouble codes and read the relative trouble codes. On the other hand, many mechanical problems, such as poor engine performance due to low fuel level, damaged soft cube, electrical wire or electrical connectors, can also cause faked trouble codes. Therefore you need to refer to the car service pamphlet to get more instruction information when you test before you know the mechanical problems
1.HONDA/ACURA Professional Tool Function
• TROUBLESHOOT
• DATA LIST
• CLEAR
• FUNCTION TEST
• ECM RESET
2. Systems supported
H685 can support the following systems:
• PGM_FI
• AT
• ABS_VSA
• SRS
• EPS
3. Appearance and Key Descriptions

The appearance of a H685 is as shown in the above figure.
1). LCD screen: 128*64
2). Enter key: confirm selection and enter
3). Esc key: go back to the previous screens
4). up/down arrows: moves the selection pointer and scrolls up or down
5). LEFT/RIGHT arrows: move cursor.
6). Power button
7). Diagnostic extension cable: OBDII -16PIN / HONDA 3PIN
Tags: HONDA/ACURA Professional Tool ,
Wholesale Top quality Iprog+ Programmer BENZ ECOM DoIP Diagnostic and Programming Tool, DSP3 Odometer Correction Tool, VAS 5054A, GM Tech2, Scania VCI3, NEXIQ 2 USB Link, SBB VAG Pro, DP5 , SBB Key Programmer, wiTech MicroPod II, vocom 88890300, Renault CAN Clip. The VAS 5054A is a universal diagnostic interface for the vehicles of the Volkswagen Group and all OBD vehicle systems from other manufacturers.
Related Items of HONDA/ACURA Professional Tool