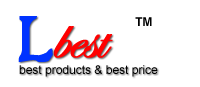 Large Image :Cardata Recorder
Cardata Recorder
lbest is a leading Cardata Recorder supplier,professional wholesaler of Cardata Recorder,can supply Cardata Recorder with wholesale price,if you need Cardata Recorder,lbest will be your best choice.

Descriptions of Cardata Recorder
Car CRecorder
Function:
Reading DTCs (diagnostic trouble codes)
Reseting check-engine and service engine soon
Clearling DTCs (diagnostic trouble codes)
Resetting Oilservice and inspection light
Restting maintenance mileage indicator
Inspection reset

Function reference:
1. fault code read the tool automatically starts in this mode,(thought it wont read the fault codes until you press the enterbuttom),when enter is pressed the unit will attempt to read the fault codes, if there are no faults it will display-, if it finds faults, it will automatically display the number of the code table to use(see users manual).to then view the faults pree enter, repeat unit the end of the fault list-(tool will show-), pree enter to return to FC(starting point)

2. MIL Reset. (Resets Check engine or service engine soon)when you have selected ce in the display, you are now ready to reset the MIL malfunction indicator lamp, pressing enter will execute the reset when finished it will return to Fc, this clears all faults and extinguished the MIL, to verify the rest, UNPLUG the tool and start the engine MIL should be off.(Note: After a MIL reset, on some models with automatic transmission, the automatic transmission light will be on. To clear it, simply start the engine twice.)

3. Oil service reset, when you have selected ol in the display, you are now ready to reset procedure the display will count from Oto2, when finished the display will return to Fc, si indicator will indicate a successful reset when finished. (See user's manual)

Package:
1.Main unit
2.OBDII Cable
3.Users Manual
4.Nylon Bag
Engine data when the car is driven on the road. The recorded data is then fed into the client terminal via a USB interface. Remote diagnosis has been turned into an affordable reality!
The Crecorder collects real-time engine data such as Ignition Timing, Fuel Trim and Engine Speed, among many other variables.
Additionally, it will also read DTCs for cars compatible with OBDII and EOBD.
Feature:
1. Crecorder is a remote diagnostic tool developed with the professional in mind.
2. Helped by the networking of the Crecorder website and client terminal
3. Remote diagnostic has been turned into reality.The vehicle data storage.
4. Helos diagnose intermittment problems by giving you the codes,code descriptions ,freeze frame,and recorded data which can also be graphed.
5. Download PC-Based Auto Diagnostic Program after registering as a Crecorder user.
6. Do not throw away the serial number as this is needed to register.
7. Compatible with any vehicle with OBDⅡ diagnostic socket.
8. Vehicle data storage for the continuous 24 hour continuous loop.
9. Data upload to PC through USD interface.
10. USB cable included.
11. This tool does not clear codes.
Functions:
Plug-and-play tool with compact design
Automatic recording of date without human interference
User-friendly interfaces and clear display of data
Remote diagnosis through connection with Crecorder website.
Supported Protocols:
OBDII:ISO9141,SAEJ1850VPW,SAEJ1850PWM
EOBD:ISO14230 KPW
CANBUS:ISO15765
Tags: Cardata Recorder ,
Wholesale Top quality Iprog+ Programmer BENZ ECOM DoIP Diagnostic and Programming Tool, DSP3 Odometer Correction Tool, VAS 5054A, GM Tech2, Scania VCI3, NEXIQ 2 USB Link, SBB VAG Pro, DP5 , SBB Key Programmer, wiTech MicroPod II, vocom 88890300, Renault CAN Clip. The VAS 5054A is a universal diagnostic interface for the vehicles of the Volkswagen Group and all OBD vehicle systems from other manufacturers.
Related Items of Cardata Recorder