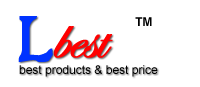 Large Image :BMW Scanner 1.4.0 v Never Locking
BMW Scanner 1.4.0 v Never Locking
lbest is a leading BMW SCANNER 1.4.0 supplier,professional wholesaler of BMW SCANNER 1.4.0,can supply BMW SCANNER 1.4.0 with wholesale price,if you need BMW SCANNER 1.4.0,lbest will be your best choice.

Descriptions of BMW Scanner 1.4.0 v Never Locking
Functions:Determination of chassis, model, engine, gearbox and complete set.
Searching of all units and reading:
1.identification data- odometer value
2.VIN and ADFG- programming info (UIF)
3.errors (DTC)
Reading and saving in files:
1.program memory
2.EEPROM- coding data
3.amount of DTCs and DTCs shadow-memory
4.live data
5.programming info (User Info Fields)Copying ZCS (IKE - EWS) and FA (IKE - LCM) coding and other functions in various units.
"Unlocked" functions to show possibilities of full version:
DTCs description in DME MS43.0, EWS3, SRS MRS4;
Clearing DTCs in same units;
EWS-DME synchronization code in DME MS43.0;
Live data in DME MS43.0, EWS3, SRS MRS2 and MRS4;
Status of all keys in EWS3;
EWS3 coding data interpretation;
Equipment correction in SRS MRS4.
Tags: BMW SCANNER 1.4.0 ,
Wholesale Top quality Iprog+ Programmer BENZ ECOM DoIP Diagnostic and Programming Tool, DSP3 Odometer Correction Tool, VAS 5054A, GM Tech2, Scania VCI3, NEXIQ 2 USB Link, SBB VAG Pro, DP5 , SBB Key Programmer, wiTech MicroPod II, vocom 88890300, Renault CAN Clip. The VAS 5054A is a universal diagnostic interface for the vehicles of the Volkswagen Group and all OBD vehicle systems from other manufacturers.
Related Items of BMW Scanner 1.4.0 v Never Locking