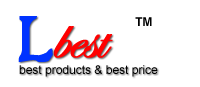 Large Image :BMW OIL RESET OBD
BMW OIL RESET OBD
lbest is a leading BMW OIL RESET OBD supplier,professional wholesaler of BMW OIL RESET OBD,can supply BMW OIL RESET OBD with wholesale price,if you need BMW OIL RESET OBD,lbest will be your best choice.

Descriptions of BMW OIL RESET OBD
Function:
Reset Inspection and Oil Service.
Workable Models:
BMW, Mini & Rover 75 cars build after 2001 with OBD2 socket.
Operating Instructions:
Plug the Device into the OBD2 socket of the car
All LEDs will blink and then stay on
Turn ignition key to enable the board electronic but don't turn on the motor
Press the button for the operation you want to perform shortly
The LED of the chosen operation will light and the other LEDs will be off
LEDs will perform a light chain which means reset is done
On some dashboards there is needed to make a inspection reset before a oil reset
Package:
Service Interval Reset Unit with diagnostic connector

Tags: BMW OIL RESET OBD ,
Wholesale Top quality Iprog+ Programmer BENZ ECOM DoIP Diagnostic and Programming Tool, DSP3 Odometer Correction Tool, VAS 5054A, GM Tech2, Scania VCI3, NEXIQ 2 USB Link, SBB VAG Pro, DP5 , SBB Key Programmer, wiTech MicroPod II, vocom 88890300, Renault CAN Clip. The VAS 5054A is a universal diagnostic interface for the vehicles of the Volkswagen Group and all OBD vehicle systems from other manufacturers.
Related Items of BMW OIL RESET OBD