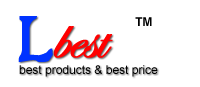 Large Image :BMW INPA K+CAN
BMW INPA K+CAN
lbest is a leading BMW INPA K+CAN supplier,reliable wholesaler of BMW INPA K+CAN,can supply any information related to BMW INPA K+CAN,if you need BMW INPA K+CAN,lbest will be your best choice.

Descriptions of BMW INPA K+CAN
BMW INPA K+CAN Description:
Interface USB OBD2 for BMW - INPA/Ediabas - K+DCAN allows full diagnostic of BMW from 1998 to 2008 (all function as in OMNITEC interface). Build in 2 lines K and D-Can magistral

BMW INPA K+CAN Function:
1.read and delete errors
2.adaptations
3.driver programming
4.applu coding
and others...

BMW INPA K+CAN Specification:
1.Supports protocols
1)Fast magistral D-CAN and PT-CAN (500 kbit/s)
2)Slow magistral K-CAN (100 kbit/s)
3)Standard BMW protocol (BMW OBD interface).

2.D-CAN for:
1)E60, E61 od 03/2007
2)E83 od 09/2006
3)E81, E87 od 03/2007
4)E90, E91, E92, E93 od 03/2007
5)E70 (new model X5)
6)R56 (new model MINI)

PT-CAN,K-CAN-fully switchable speed of magistral CAN - ou can diagnose driver without any car

3.Protocol "BMW OBD interface" for older cars:
1)from 1995 to 1998 (don't need K-line).
2)from 1998 to 03/2008 (all models)
Tags: BMW INPA K+CAN ,
Wholesale Top quality Iprog+ Programmer BENZ ECOM DoIP Diagnostic and Programming Tool, DSP3 Odometer Correction Tool, VAS 5054A, GM Tech2, Scania VCI3, NEXIQ 2 USB Link, SBB VAG Pro, DP5 , SBB Key Programmer, wiTech MicroPod II, vocom 88890300, Renault CAN Clip. The VAS 5054A is a universal diagnostic interface for the vehicles of the Volkswagen Group and all OBD vehicle systems from other manufacturers.
Related Items of BMW INPA K+CAN