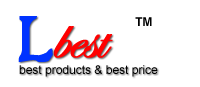 Large Image :BMW Commander 5.4
BMW Commander 5.4
lbest is a leading BMW Commander 5.4 supplier,reliable wholesaler of BMW Commander 5.4,can supply any information related to BMW Commander 5.4,if you need BMW Commander 5.4,lbest will be your best choice.

Descriptions of BMW Commander 5.4
BMW K+CAN Commander 5.4,Commander for BMW 5.4
ABRITES Commander for BMW is a PC - Windows based diagnostic software for dealer level access to the vehicle (identification, trouble codes and s.o.), mileage correction, key programming, programming vehicle order. Tool can access CAS1 and CAS2 by OBDII. CAS3 by cas-connector. Also you can perform unusual for remaining diagnostic tools operations with the electronic modules inside of the vehicle. Access to the EEPROM memory of the units in the vehicle. Covers vehicles BMW series 1, 3, 5, 6, 7, X1, X3, X5, X6, Z3, Z4, Z8, M (body E38, E39, E46, E81, E82, E87, E88, E90, E91, E92, E93, E60, E61, E63, E64, E65, E66, E83, E53, E70, E71, E89, E85, E86, E52).
Functions included in the base package (AVDI interface)
Identification (VIN, mileage, production data)
Read and clear diagnostic trouble codes (current, history and shadow)
Reset service reminders
Entering in logistic mode of the modules in the vehicle
Leaving from logistic mode
Synchronization of the engine control module and car access system module
Synchronization DME/DDE and EWS3/EWS4
Enable / Disablie of keys
Enable / Disablie of TV function for E3x,E46,E5x,E83,E85,E86
Ability for diagnostic on internal CAN buses
Read / Program mileage mileage from the IKE, LCM, EWS, ECU, ABS, VTG, EGS (please refer covarage list)
Displaying KEY CUTTING code (mechanical code) stored in CAS modules
Reading FLASH memory of engine control units by OBDII (covers EDC16x,DDE4 and many others)
BMW Commander 5.4 Special functions:
Programming Vehicle Order data (you can add new units to configuration of the vehicle)
Programming identification of the modules in the vehicle *
Programming User Information Fields in the electronic modules *
Read / Write of memory of the electronic control modules *
Read / Write eeprom from Airbag control units (SRS) so can be cleared CRASH data
Read / Write eeprom from CAS1 via OBDII
Program mileage stored in CAS1/CAS2 by OBDII
Program keys by OBDII - CAS1 and CAS2 systems
Program keys by OBDII - CAS3 systems
Read / Write eeprom data from CAS2/CAS3 via dash connector or cas-connector
Program mileage stored in CAS2/CAS3 via dash connector or cas-connector
Program keys via dash connector or cas-connector - CAS2 and CAS3 systems
Ability to works together with transponder programmer
* Not granted for all type of control modules.
Future software updates will have the following special functions:
Tags: car trouble diagnosis , pc based obd ii scanner , BMW diagnostic tool , buy original OBDII scanner , BMW Commander 5.4 , BMW Commander ,
Wholesale Top quality Iprog+ Programmer BENZ ECOM DoIP Diagnostic and Programming Tool, DSP3 Odometer Correction Tool, VAS 5054A, GM Tech2, Scania VCI3, NEXIQ 2 USB Link, SBB VAG Pro, DP5 , SBB Key Programmer, wiTech MicroPod II, vocom 88890300, Renault CAN Clip. The VAS 5054A is a universal diagnostic interface for the vehicles of the Volkswagen Group and all OBD vehicle systems from other manufacturers.
Related Items of BMW Commander 5.4