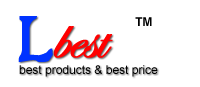 Large Image :Autoboss PC-MAX Wireless VCI
Autoboss PC-MAX Wireless VCI
lbest is a leading Autoboss PC-MAX Wireless VCI supplier,professional wholesaler of Autoboss PC-MAX Wireless VCI,can supply Autoboss PC-MAX Wireless VCI with wholesale price,if you need Autoboss PC-MAX Wireless VCI,lbest will be your best choice.

Descriptions of Autoboss PC-MAX Wireless VCI
AUTOBOSS PC MAX is a hot product, if you are interested in AUTOBOSS PC MAXI, Please contact us ASAP. YAKO offer the AUTOBOSS PC MAX with the great quality.
AUTOBOSS PC MAX PC-MAX offers
--Over 40 makes, 1,000 vehicle system coverage
--including CANbus systems
--Live data display with waveform displays
--Component-level and System-level activations
--Access to Powertrain, Chassis and Body systems
--One click "Quick Test" button to scan all ECUs
--Frequent Internet software updates
--Multi-language for international market demand
--Reset and clear adaptations, calibrations and service functions
--Hyundai and VW/ Audi immobilizer special functions
--ECU initialization and coding
--SAE J2534 "Pass-thru" ECU reprogramming
--Nissan/ Infiniti idle speed self learning function
--"PC-link" functions for PC operations

AUTOBOSS PC MAX Specification
--Power Supply: 8-12VDC, 110-250VAC, 50Hz
--Connection: Wireless or USB--Minimum PC System Requirement (Not included)
-- Windows XP or Vista
-- CPU 300MHz-- 256MB RAM memory
-- 1GB Hard Disk Memory-- CD Drive
--Working Temperature: 10 - 176oF (-10 - 80oC
--Humidity: < 90%--Dimensions: 20" X 14" X 6"
--Weight: 17.6 lbs

AUTOBOSS PC MAX Component & Syste
level actuationsPerform verification tests to validate the functionality of a particular electrical circuit. This function will bypass time-consuming labor to check the workmanship of electronic components such as switches, sensors, relays, & actuators. Use the PC-MAX to actuate control modules and see what needs replacement without removing panels and testing without the usage of a multimeter. (e.g. cylinder power balance test, EVAP system leak, EGR valve, solenoids, power windows, winshield wiper activation, etc.)

AUTOBOSS PC MAX Fault Codes
Now you can bring down the service costs associated with fault codes. Easily read & clear vehicle specific information - manufacturer specific codes, factory codes, and generic fault codes on a particular electrical circuit. Our Recommendation: Don't forget to print it out in real time.

AUTOBOSS PC MAX Live Data
The basics of electronic diagnostics begin with fault codes & live data. Experience high-speed response rate of 8-10 frames per second w/ real-time troubleshooting of up to 4 graphs. Diagnose signals for rich or lean conditions with live data retrieval and viewing of modules in digital and analog format. Our Recommendation: Don't forget to print it out in real time.

AUTOBOSS PC MAX Quick Test & Quick Delete (select software)
Provides a bird's-eye view of all control modules in the vehicle system. The Quick Test feature allows you to quickly scan all systems in the vehicle, identify controllers with faults and provides immediate access to those systems without having to navigate through multiple menus. Our Recommendation: Don't forget to print it out in real time.
Tags: Autoboss PC-MAX , Autoboss PC-MAX Wireless VCI , ,
Wholesale Top quality Iprog+ Programmer BENZ ECOM DoIP Diagnostic and Programming Tool, DSP3 Odometer Correction Tool, VAS 5054A, GM Tech2, Scania VCI3, NEXIQ 2 USB Link, SBB VAG Pro, DP5 , SBB Key Programmer, wiTech MicroPod II, vocom 88890300, Renault CAN Clip. The VAS 5054A is a universal diagnostic interface for the vehicles of the Volkswagen Group and all OBD vehicle systems from other manufacturers.
Related Items of Autoboss PC-MAX Wireless VCI