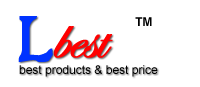 Home
›

Products

›

Automotive diagnostic tools

›

ADS-H Diesel Car Diagnostic Scanner,Heavy Truck Diesel Fault Diagnostic Scanner
ADS-H Diesel Car Diagnostic Scanner,Heavy Truck Diesel Fault Diagnostic Scanner
ADS-H Diesel Car Diagnostic Scanner,Heavy Truck Diesel Fault Diagnostic Scanner

Descriptions of ADS-H Diesel Car Diagnostic Scanner,Heavy Truck Diesel Fault Diagnostic Scanner
ADS-H Diesel Car Diagnostic Scanner,Heavy Truck Diesel Fault Diagnostic Scanner Description:

ADS-H is a software for the PC version of electric control system of diesel (notebook) fault diagnosis. This product is suitable for all kinds of large medium and small enterprises, automobile manufacturers, repair stations, diesel engine manufacturers, and so on. This product uses the CAN-bus technology, consistent with international standards, can be quickly and easily on a variety of electronically controlled diesel engine trucks and buses, cars, construction machinery and other diagnostic test for detection and action, provide multiple language platforms to meet the needs of different customers. Product shape fashion and generous, fine workmanship, easy to carry your work and study his own way, is the best choice for your maintenance diesel vehicles.
Language: English
ADS-H Features:
1. Cover major cars in the word
2. PC based, Anti copy, Can-bus
3. Compatible with all Microsoft operating system
4. 100 m wire-less and wire communication
5. On line update and mail update
6. Data recording
7. and playing back function
8. Software update monthly and free for 2 years and after that, 50 USD every year
9. Hardware warranty 1 year, replace and maintenance at cost price
10. Diagnostic Bosch, Delphi, Deutz, Denso system etc.
11. Software support action test, function test, such as broken cylinder test, hipot test, crush test etc.
12. Data analysis support static and dynamic mode
Physical parameters:
Work voltage: 12v/24v
Power: 5w
Ambient temperature: -20℃-40℃
Relative humidity: ≤90%
ADS-H Appearance parameters:
Size: 45*18*35cm
Weight: 5 kg
Color: red and black
Material: Aluminum
ADS-H Function Connector and Adaptor:
1. Main cable
2. USB cable
3. USB extend line
4. Cigarette cable
5. Battery clamp
6. DC12
7. DTC-T16
8. DLC-R6
9. DLC-R9
10. DLC-R16
11. DLC-F12
12. DLC-U6
13. DLC-ISUZU-3
14. DLC-IVECO-3
15. DLC-IVECO-30
16. DLC-IVECO-38
Tags: ADS-H Diesel Car Diagnostic Scanner , Heavy Truck Diesel Fault Diagnostic Scanner ,
Wholesale Top quality Iprog+ Programmer BENZ ECOM DoIP Diagnostic and Programming Tool, DSP3 Odometer Correction Tool, VAS 5054A, GM Tech2, Scania VCI3, NEXIQ 2 USB Link, SBB VAG Pro, DP5 , SBB Key Programmer, wiTech MicroPod II, vocom 88890300, Renault CAN Clip. The VAS 5054A is a universal diagnostic interface for the vehicles of the Volkswagen Group and all OBD vehicle systems from other manufacturers.
Related Items of ADS-H Diesel Car Diagnostic Scanner,Heavy Truck Diesel Fault Diagnostic Scanner