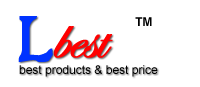 7 Inch For Volkswagen Car PC DVD Player with GPS TV 3G/WiFi
7 Inch For Volkswagen Car PC DVD Player with GPS TV 3G/WiFi

Descriptions of 7 Inch For Volkswagen Car PC DVD Player with GPS TV 3G/WiFi
7 Inch For Volkswagen Car PC DVD Player with GPS TV 3G/WiFi
Highlights:
This product is not just a DVD Player. It's Car PC! With it, you can surf the WiFi or 3G internet in your car!
It's specially fit for Volkswagen Passat B6 B7, Passat CC, GOLF V(2003-2009), Jetta (2005-2008), Touran, Tiguan, EOS, Caddy, Scirocco, SKODA Octavia, Fabia, Supur SEAT LEON, Toledo, Sagitar.
3G: Supports WCDMA 3G dongles and WCDMA 3G sim cards(Not included)
WIFI: 802.11 b/g (WiFi adapter included)
7 inch digital touch screen
Built-in GPS, Bluetooth, ISDB-T, AM/FM with RDS
Support iPod connecting
Support rear view camera input
Support steering wheel control
Compatible with DVD, CD, Mp3, Mp4, JPEG, WMA, VCD, AVI, DVD-R/RW, CD-RW, etc
FULL HD(1080P)HD video play, refer to the attached form for supported format
Attention: The GPS card slot of this product only suits for TF Card!
The ISDB-T digital TV standard can only be supported in Japan and most countries of South America such as Brazil, Argentina!
Specification:
GPS
Operating System: WINCE6.0R3
GPS Processor: Telechips TCC89XX ARM11
Main Frequency: 700MHz
Store Space: 256M
GPS Card Slot: TF Card
Support Map: Sygic, Igo, Route66, Tomtom and Garmin
Voice Guidance Language: English, Portuguese, Traditional Chinese, Russian, German, French, Spanish, Polish
Voice Guidance Cruise: Yes
GPS Antenna: Included (1 GPS antenna interface on the back)
GPS Dual Zone: Yes, You can enjoy music and radio while navigation
System
Form Factor: In-Dash
Enclosure Type: 2 Dins
Security Features: No
Features: DVD Disc Play, GPS, Radio+RDS, Analog TV, Bluetooth, Support iPod, Steering Wheel Control
Display
Display Mode: 16:9
Screen Size: 8 Inch
Touch Screen: Yes
Screen Resolution: 800 x 480
Display Type: LCD-TFT
Brightness Control: Yes
OSD Language: Chinese, English
Radio
Radio Tuner: FM/AM
Station Preset Qty: 100
Support RDS: Yes
Radio response bandwidth: FM: 87.5 MHz~108.0MHz, AM: 530 kHz~1710 KHz
DVD
Video Output System: NTSC, PAL
Signal-To-Noise Ratio: 100 dB
Media Type: DVD, CD, VCD, CD-RW, DVD-R/RW, MP3, MP4, AVI, MOV, ASF, WMV, MKV, RM, RMVB, MPG etc

TV tuner
Digital TV or Analog TV: ISDB-T
TV antenna: Built-in TV Tuner and 1 TV antenna input on the back(TV Antenna included)
Amplifier
Form Factor: In-dash unit integrated
Amplifier max output power / channel qty: 45 Watts x 4
EQ mode: Jazz, Pop, Rock, Classic, Standard or Custom mode
Bluetooth
Version: V2.0, support AD2P(Bluetooth Stereo Music),can play stereo music through Bluetooth
Built-in microphone: Yes
Received Call: Yes
Dialed Call: Yes
Missed Call: Yes
Remote Control
Remote Control Technology: Infrared
Interface
A/V Input: 4 Channel
A/V Output: 4 Channel
Connector Type: 1 x A/V IN, 1x A/V OUT,1 x POWER,1 x IPOD,1 x USB,1 x AUX-IN,1 x REAR CAMERA,1 x BRAKE CHECK,1 x STEERING WHEEL CONTROL
USB/SD Card Port: USB/SD Card Port
Support iPod: Yes
IPod Cable: Yes
Additional Features
Portable HDD Compatible: No
Built-in Speaker: Yes
CDC(CD Charger): No
Subwoofer Output: No
Motorized slide-down Face: No
Anti-Shock: Yes
General
Color: Black
Dimensions/W*D*H: 223x190x100mm
Operation Temperature: -10℃-60℃
Storage Temperature: -20℃~85℃
Net Weight: 2.5kg
What's in the box
1 DVD host
1 Remote control
1 User's manual
1 x Touch Pen
1 x Mounting Set
1 x Face Frame
1 x Power Cable
1 x AV Cable
1 x iPod&USB Cable
1 x GPS Antenna
1 x DTV Antenna
1 x Wifi USB Adapter
Car DVD Player Buying Guide
Car multimedia systems are great for entertaining passengers on a long trip often include a DVD player, rear-seat monitors, a navigation display, radio, amplifer, subwoofers, and speakers.
Many systems also allow multizone playback, which mean that the rear-seat passengers can enjoy a DVD movie in the back, while the front-seat passengers can enjoy a listening to a CD in the front.
Tags: 7 Inch For Volkswagen Car PC DVD Player with GPS TV 3G/WiFi ,
Wholesale Top quality Iprog+ Programmer BENZ ECOM DoIP Diagnostic and Programming Tool, DSP3 Odometer Correction Tool, VAS 5054A, GM Tech2, Scania VCI3, NEXIQ 2 USB Link, SBB VAG Pro, DP5 , SBB Key Programmer, wiTech MicroPod II, vocom 88890300, Renault CAN Clip. The VAS 5054A is a universal diagnostic interface for the vehicles of the Volkswagen Group and all OBD vehicle systems from other manufacturers.
Related Items of 7 Inch For Volkswagen Car PC DVD Player with GPS TV 3G/WiFi