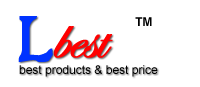 Large Image :7 Inch 1Din Car DVD Player with TV Bluetooth RDS
Descriptions of 7 Inch 1Din Car DVD Player with TV Bluetooth RDS
7 Inch 1Din Car DVD Player with TV Bluetooth RDS
Highlights:
Attention: This product is a universal DVD player, designed to work on most vehicles. Please select the correct DVD player for your car according to the product dimension.
7 inch digital touch screen
Turning and slipping design
Rear view camera input
Support AV AUX input
Built-in Bluetooth, Analog TV, AM/FM with RDS
Compatible with DVD/VCD/CD/WMA/ MP4 (AVI)/MP3, CD-R\RW /DVD-R/RW, etc
OSD Languages: English, Russian
Specification:
System
Form Factor: In-Dash
Enclosure Type: 1 Din
Security Features: No
Features: TV, FM/AM, RDS, Bluetooth
Display
Display Mode: 16:9
Screen Size: 7 inch
Touch Screen: Yes
Screen Resolution: 800 x 480
Display Type: LCD-TFT
ScreenBrightness Control: Yes
OSD Language: English, Russian
Radio
Radio Tuner: FM, AM
Station Preset Qty: 30
Support RDS: Yes
Radio Response Bandwidth: AM: 520-1700 Hz; FM: 87-110 Hz
DVD
Video Output System: NTSC, PAL
Signal-To-Noise Ratio: 85 dB
Media Type: DVD/VCD/CD/WMA/ MP4 (AVI)/MP3, CD-R\RW /DVD-R/RW
TV tuner
Digital TV or Analog TV: Analog TV tuner
TV Antenna: Built-in TV Tuner and 1 TV antenna input on the back (You can buy TV antenna on shopping chart)
Amplifier
Form Factor: In-dash unit integrated
Amplifier Max Output Power / Channel Qty: 45 Watts x 4
EQ mode: Jazz, Pop, Rock, Classic
Bluetooth
Version: V2.0, support AD2P (Bluetooth Stereo Music), can play stereo music through Bluetooth
Built-in Microphone: Yes
Received Call: Yes
Dialed Call: Yes
Missed Call: Yes
Remote Control
Remote Control Technology: Infrared
Interface
A/V Input: 2 Channel
A/V Output: 4 Channel
Connector Type: 1 x A/V IN, 1x A/V OUT, 1 x POWER, 1 x USB, 1 x AUX-IN, 1 x REAR CAMERA, 1 x BRAKE CHECK
IPod Control: Yes
USB/SD Card Port : USB Port, SD Port
Direct Connection Cable for IPod Included: Yes
Additional Features
Portable HDD Compatible: No
Built-in Speaker: Yes
CDC(CD Charger): No
Subwoofer Output: No
Motorized Slide-Down Face: Yes
Anti-Shock: Yes (Mechanism/electronic anti-shock)
General
Color: Black
Dimensions/W*D*H: 190*176*50mm
Operation Temperature: -20℃-70℃
Storage Temperature: -25℃~75℃
Net Weight: 2.6kg
Warranty: 1 year
What's in the box
1 DVD host
1 Remote control
1 User's manual
1 USB cable
1 Cable set
1 Touch pen
Car DVD Player Buying Guide
Car multimedia systems are great for entertaining passengers on a long trip often include a DVD player, rear-seat monitors, a navigation display, radio, amplifer, subwoofers, and speakers.
Many systems also allow multizone playback, which mean that the rear-seat passengers can enjoy a DVD movie in the back, while the front-seat passengers can enjoy a listening to a CD in the front.
Wholesale Top quality Iprog+ Programmer BENZ ECOM DoIP Diagnostic and Programming Tool, DSP3 Odometer Correction Tool, VAS 5054A, GM Tech2, Scania VCI3, NEXIQ 2 USB Link, SBB VAG Pro, DP5 , SBB Key Programmer, wiTech MicroPod II, vocom 88890300, Renault CAN Clip. The VAS 5054A is a universal diagnostic interface for the vehicles of the Volkswagen Group and all OBD vehicle systems from other manufacturers.
Related Items of 7 Inch 1Din Car DVD Player with TV Bluetooth RDS