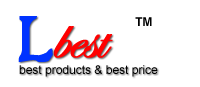 7 Inch 1Din Car DVD Player with IPOD Bluetooth TV Detachable Panel
7 Inch 1Din Car DVD Player with IPOD Bluetooth TV Detachable Panel

Descriptions of 7 Inch 1Din Car DVD Player with IPOD Bluetooth TV Detachable Panel
7 Inch 1Din Car DVD Player with IPOD Bluetooth TV Detachable Panel
Highlights:
Attention: This product is a universal DVD player, designed to work on most vehicles. Please select the correct DVD player for your car according to the product dimension.
7" TFT touch screen
Detachable panel for safety
Turning and slipping design
Rear view camera input
Support AV AUX input
Built-in Bluetooth, Analog TV, AM/FM with RDS
Support iPod connecting
Compatible with CD, DVDR/RW, Video CD, Mp3, WMA, JPEG, Mp4, DVD-RAM, etc
Specification:
System
Form Factor: In-Dash
Enclosure Type: 1 Din
Security Features: Detachable Faceplate
Features: Built-in Bluetooth, GPS, TV Function, Radio Function, Dual Zone, Subwoofer Output, Support IPod, Detachable Panel
Display
Display Mode: 16:9
Screen Size: 7 inch
Touch Screen: Yes
Screen Resolution: 480 x 234
Display Type: LCD-TFT
Brightness Control: Yes
OSD Language: English
Radio
Radio Tuner: FM
Station Preset Qty: 30
Radio Response Bandwidth: AM: 520-1700 Hz; FM: 87-110 Hz
DVD
Video Output System: NTSC
Signal-To-Noise Ratio: 80 dB
Media Type: CD , DVDR/RW , Video CD , Mp3 , WMA , JPEG , Mp4 , DVD- RAM
TV tuner
Digital TV or Analog TV: Analog TV tuner
TV Antenna: 1 TV antenna input on the back (You can buy TV antenna on shopping chart)
Amplifier
Form Factor: In-dash unit integrated
Amplifier Max Output Power / Channel Qty: 45 Watts x 4
Bluetooth
Version: V2.0, support AD2P (Bluetooth Stereo Music), can play stereo music through Bluetooth
Built-in Microphone: Yes
Received Call: Yes
Dialed Call: Yes
Missed Call: Yes
Remote Control
Remote Control Technology: Infrared
Interface
A/V Input: 2 Channel
A/V Output: 4 Channel
Connector Type: 1 x A/V IN, 1 x A/V OUT, 1 x BRAKE CHECK, 1 x REARCAMERA, 1 x CONNECTERS (POWER ETC), 1 x TV ANTENNA, 1 x AUX-IN, 1 x SUBWOOFER, 1 x IPOD
IPod Control: Yes
USB/SD Card Port : USB Port, SD Port
Direct Connection Cable for IPod Included: Yes
Additional Features
Portable HDD Compatible: No
Built-in Speaker: Yes
CDC(CD Charger): No
Subwoofer Output: Yes
Motorized Slide-Down Face: Yes
Anti-Shock: Yes
General
Color: Black
Dimensions/W*D*H: 185*175*50mm
Operation Temperature: -10℃-60℃
Storage Temperature: -20℃~75℃
Net Weight: 3kg
Warranty: 1 year
What's in the box
1 DVD Host
1 Remote Controller
1 User Manual
2 AV Cable Set
1 Power Cable
1 iPod Cable
1 USB Cable
1 Touch Pen
Car DVD Player Buying Guide
Car multimedia systems are great for entertaining passengers on a long trip often include a DVD player, rear-seat monitors, a navigation display, radio, amplifer, subwoofers, and speakers.
Many systems also allow multizone playback, which mean that the rear-seat passengers can enjoy a DVD movie in the back, while the front-seat passengers can enjoy a listening to a CD in the front.
Tags: 7 Inch 1Din Car DVD Player with IPOD Bluetooth TV Detachable Panel ,
Wholesale Top quality Iprog+ Programmer BENZ ECOM DoIP Diagnostic and Programming Tool, DSP3 Odometer Correction Tool, VAS 5054A, GM Tech2, Scania VCI3, NEXIQ 2 USB Link, SBB VAG Pro, DP5 , SBB Key Programmer, wiTech MicroPod II, vocom 88890300, Renault CAN Clip. The VAS 5054A is a universal diagnostic interface for the vehicles of the Volkswagen Group and all OBD vehicle systems from other manufacturers.
Related Items of 7 Inch 1Din Car DVD Player with IPOD Bluetooth TV Detachable Panel