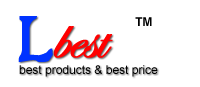 7 Inch 1Din Car DVD Player with GPS DVB-T RDS Bluetooth
7 Inch 1Din Car DVD Player with GPS DVB-T RDS Bluetooth

Descriptions of 7 Inch 1Din Car DVD Player with GPS DVB-T RDS Bluetooth
7 Inch 1Din Car DVD Player with GPS DVB-T RDS Bluetooth
This product is a universal DVD player, designed to work on most vehicles. Please select the correct DVD player for your car according to the product dimension.
We supply the Orginal Sygic GPS map ! The GPS Map Card Slot of this product only suits for standard SD card!

Configuration:
• OSD Language: English
• 7 inch touch screen
• Detachable panel for safety
• Turning and slipping design
• Support GPS, Bluetooth, TV, AM/FM, RDS, iPod, Rear view camera
• Compatible with DVD, DVD-R, DVD-RW, HDVD, DVCD, MP3, MP4, CD-R, CD-RW, VCD, DIVX, WMA, etc
Tags: 7 Inch 1Din Car DVD Player with GPS DVB-T RDS Bluetooth ,
Wholesale Top quality Iprog+ Programmer BENZ ECOM DoIP Diagnostic and Programming Tool, DSP3 Odometer Correction Tool, VAS 5054A, GM Tech2, Scania VCI3, NEXIQ 2 USB Link, SBB VAG Pro, DP5 , SBB Key Programmer, wiTech MicroPod II, vocom 88890300, Renault CAN Clip. The VAS 5054A is a universal diagnostic interface for the vehicles of the Volkswagen Group and all OBD vehicle systems from other manufacturers.
Related Items of 7 Inch 1Din Car DVD Player with GPS DVB-T RDS Bluetooth